Cave Exploration Lofthellir Winter Challenge
Cave Exploration Lofthellir Winter Challenge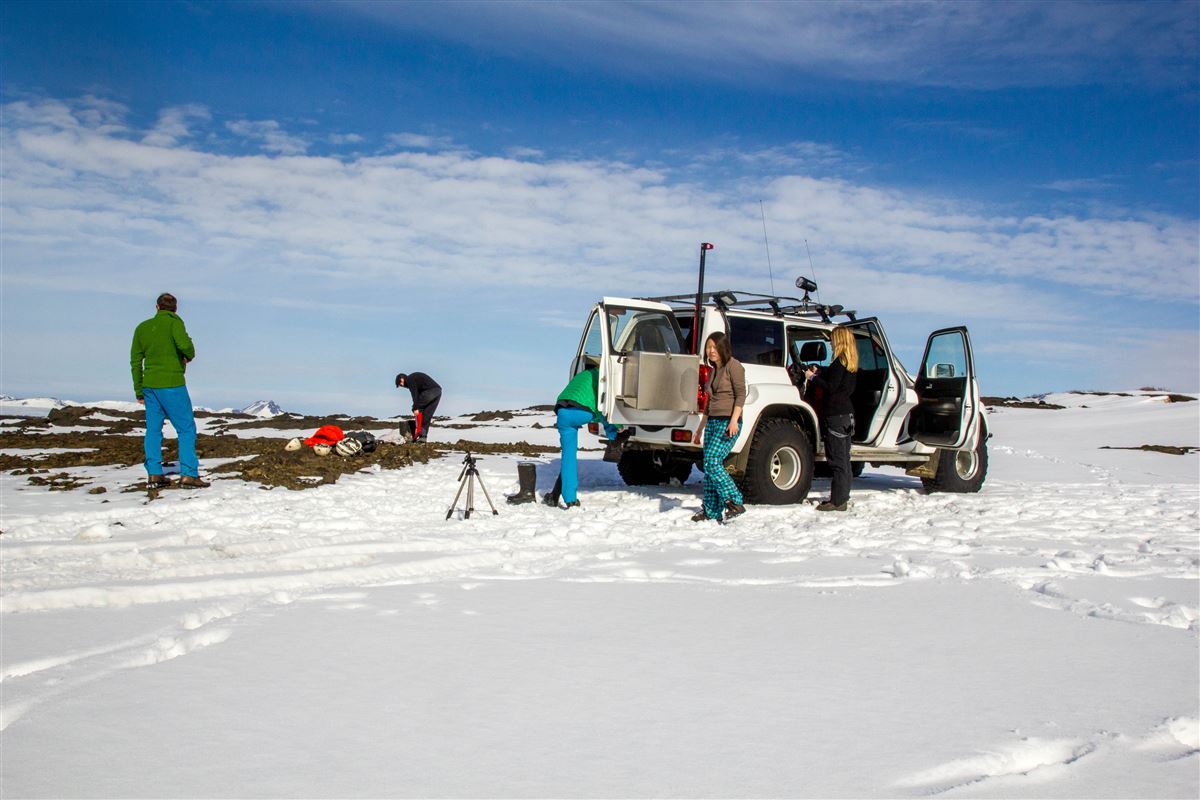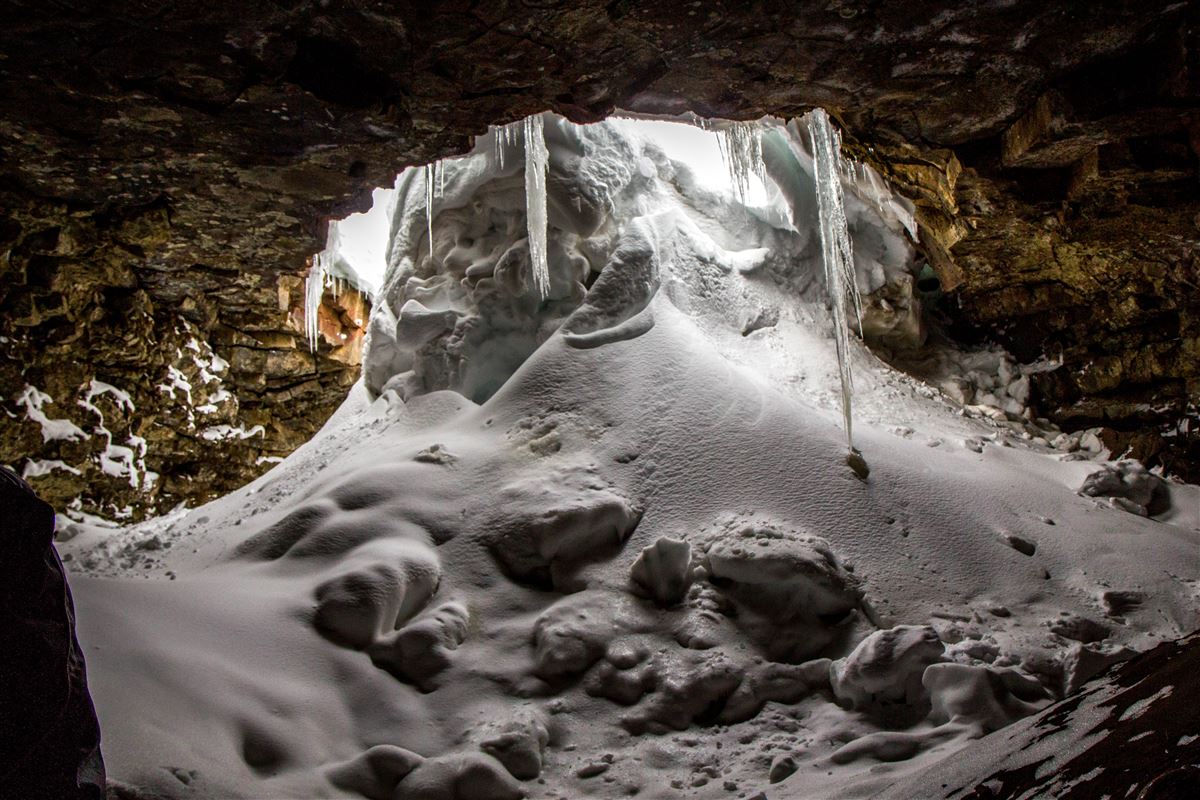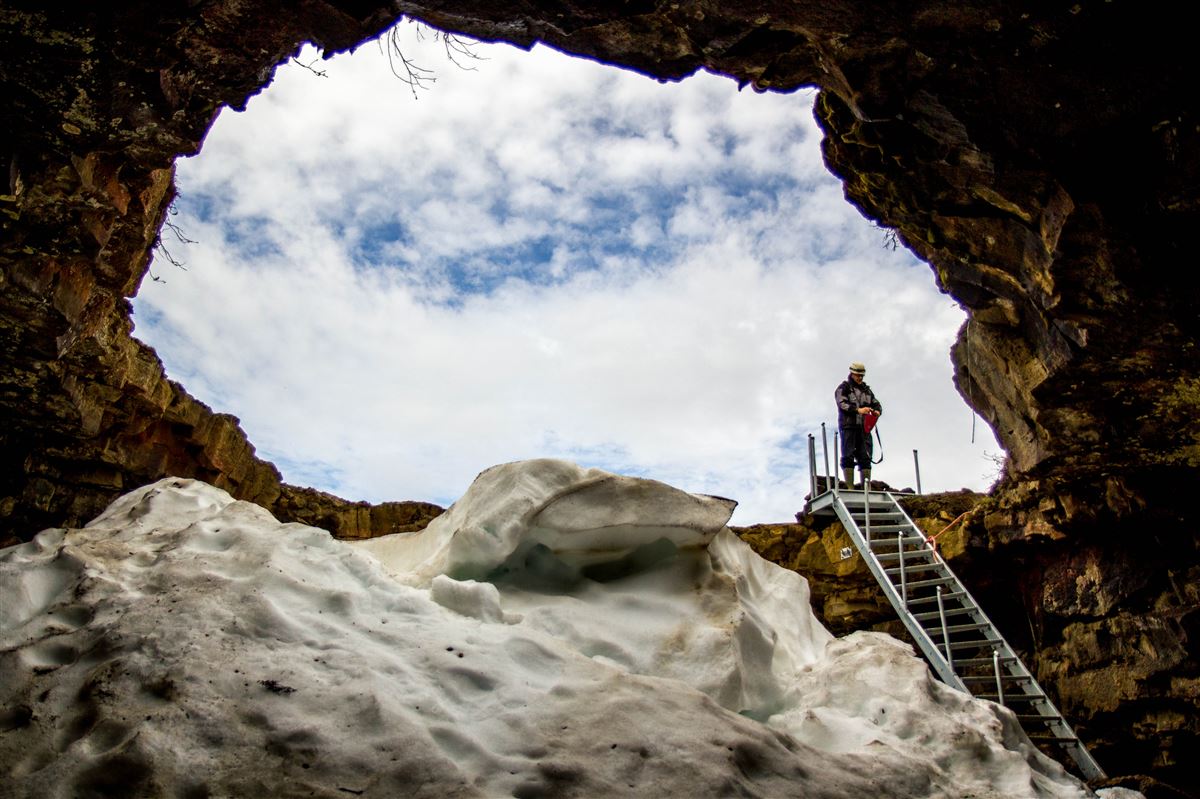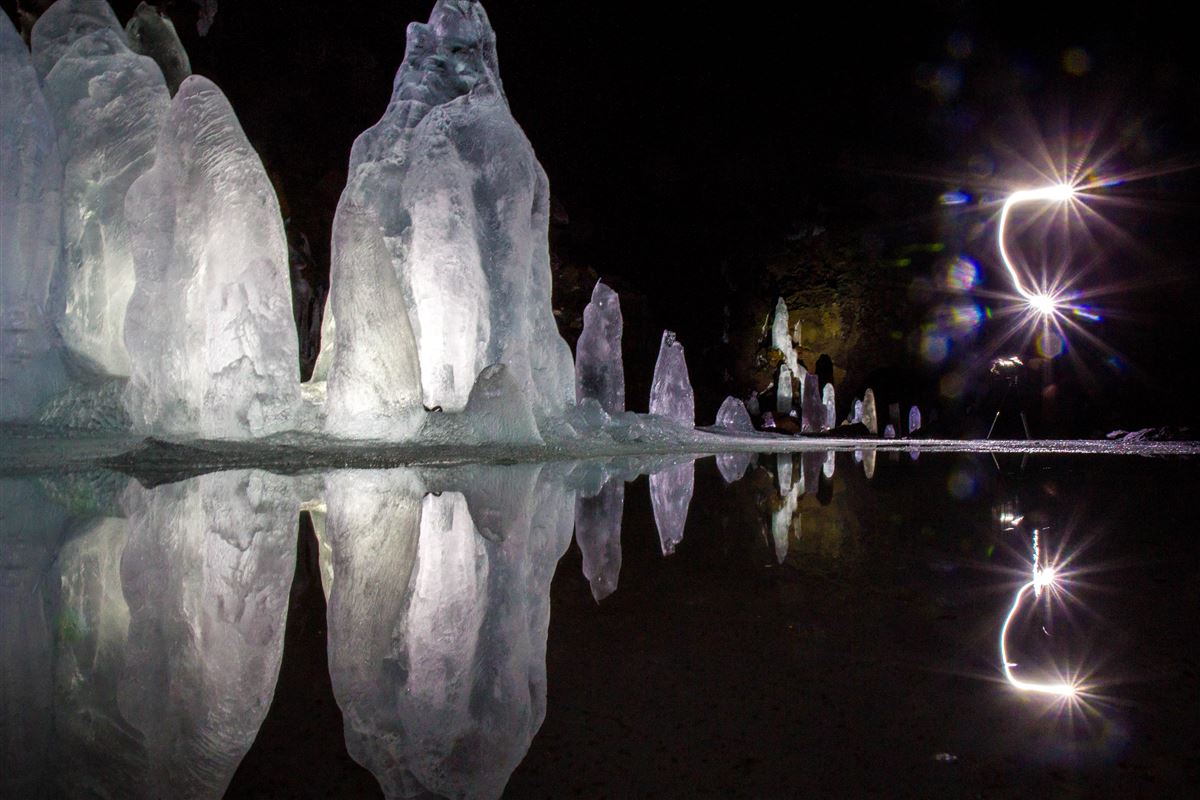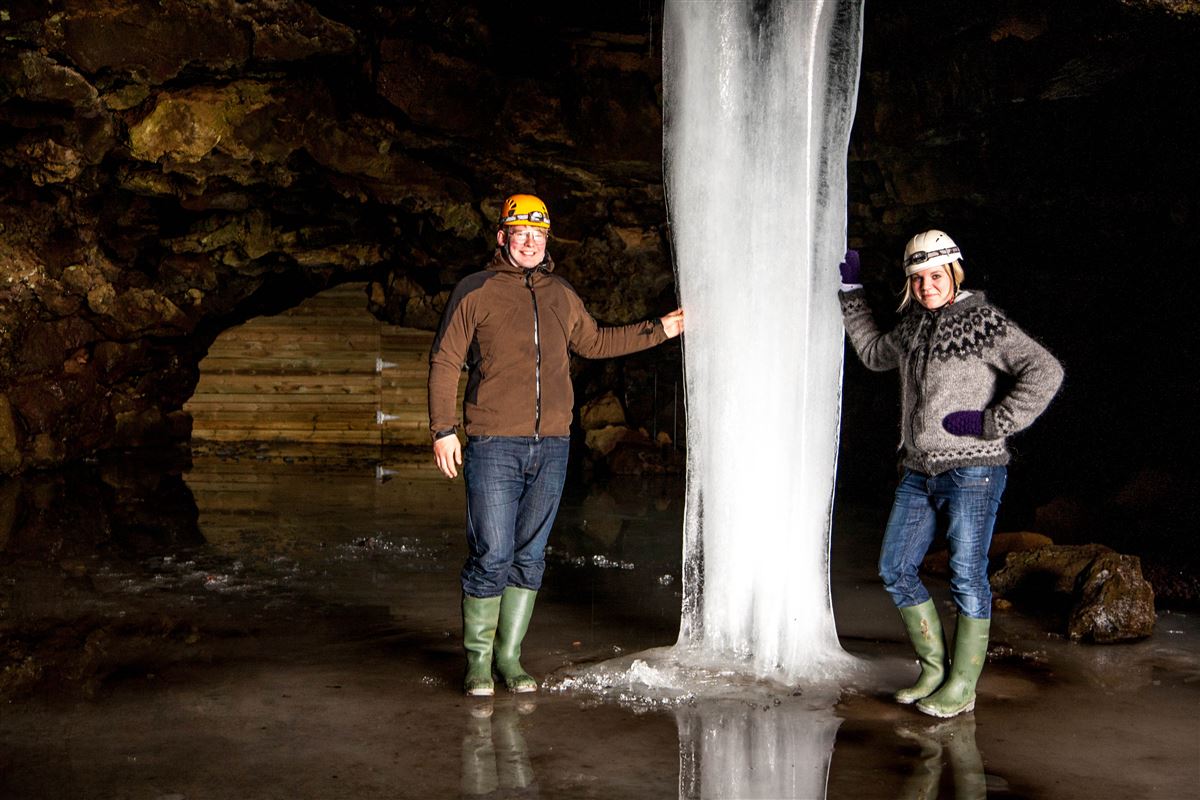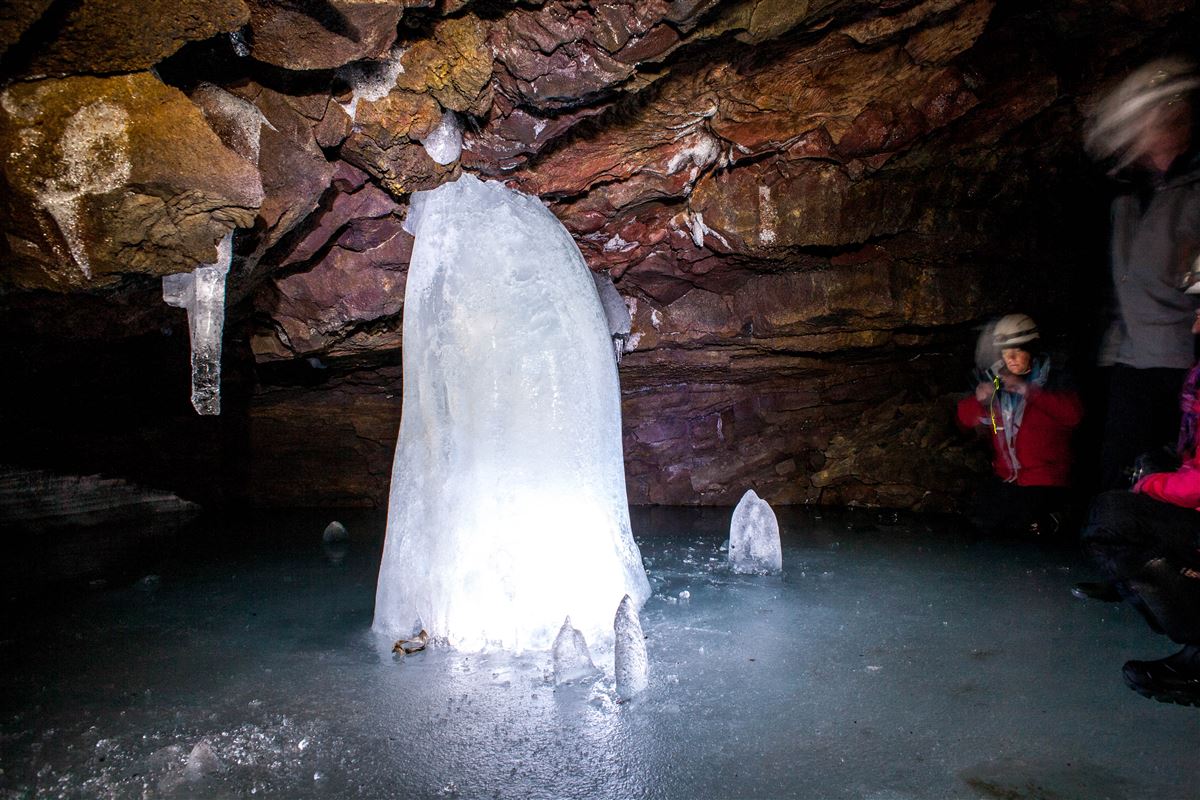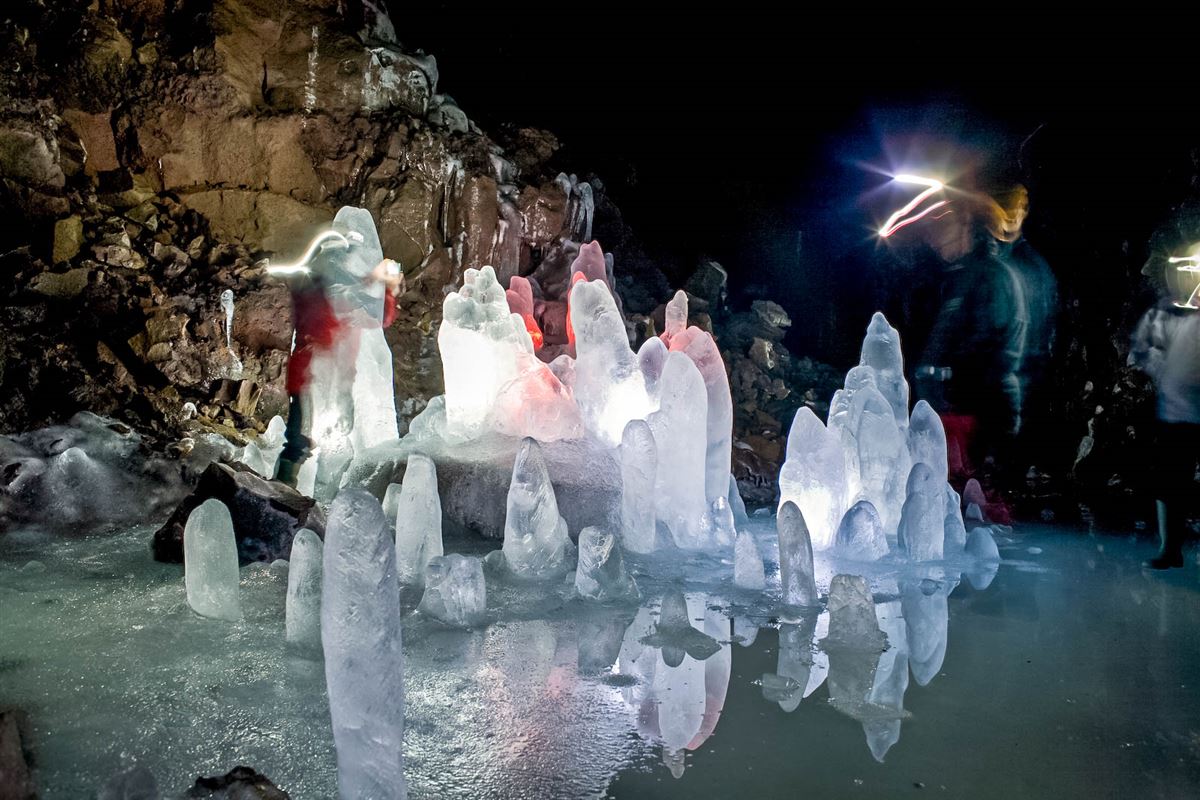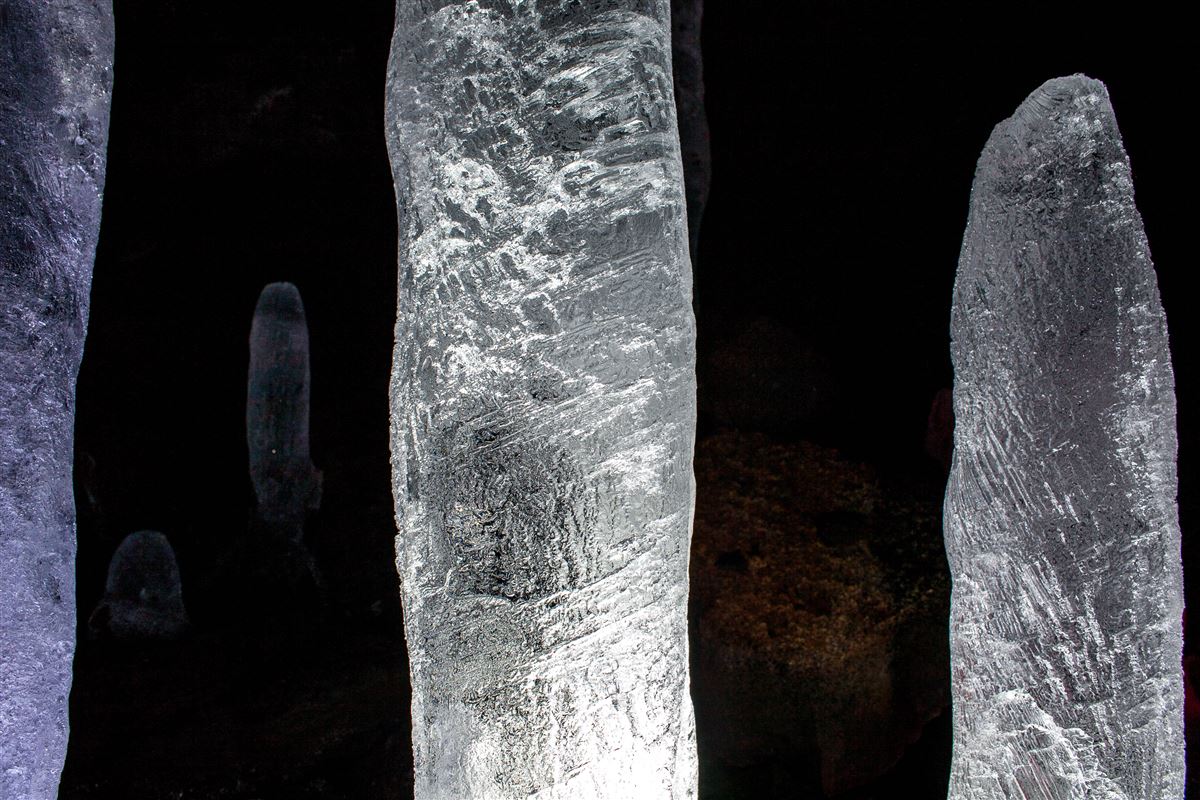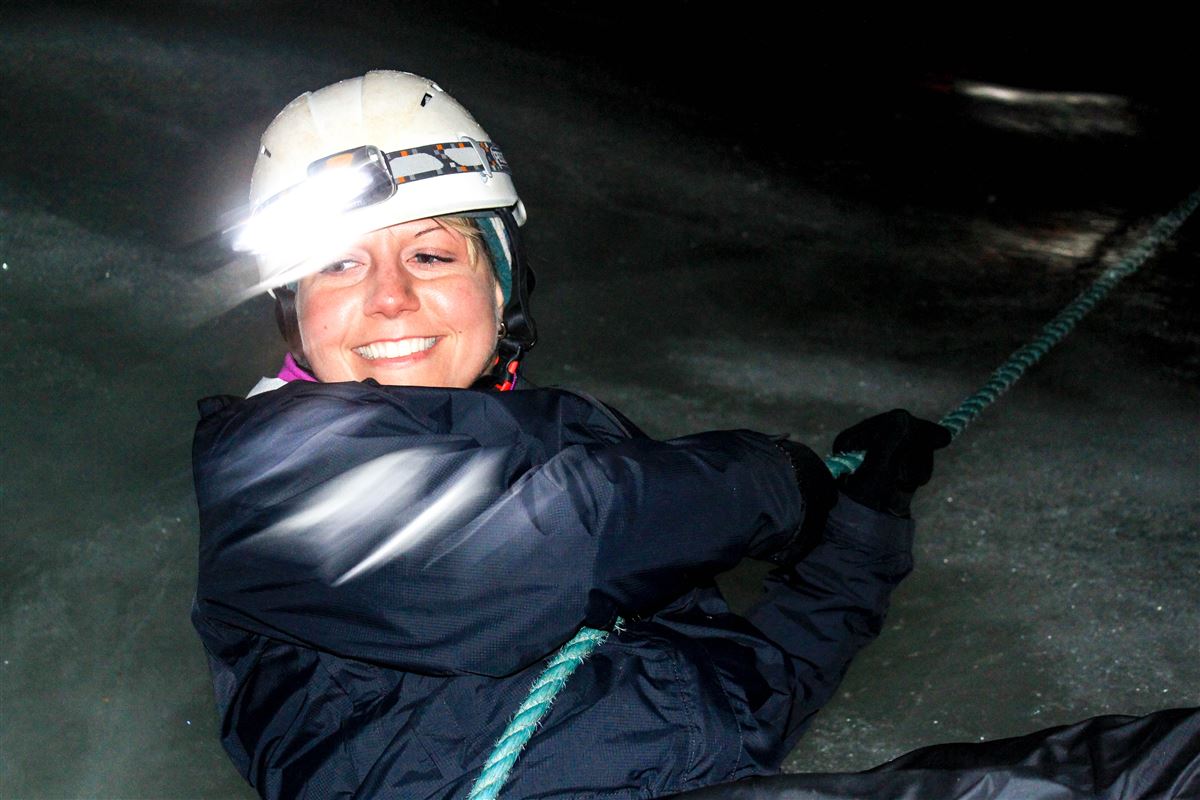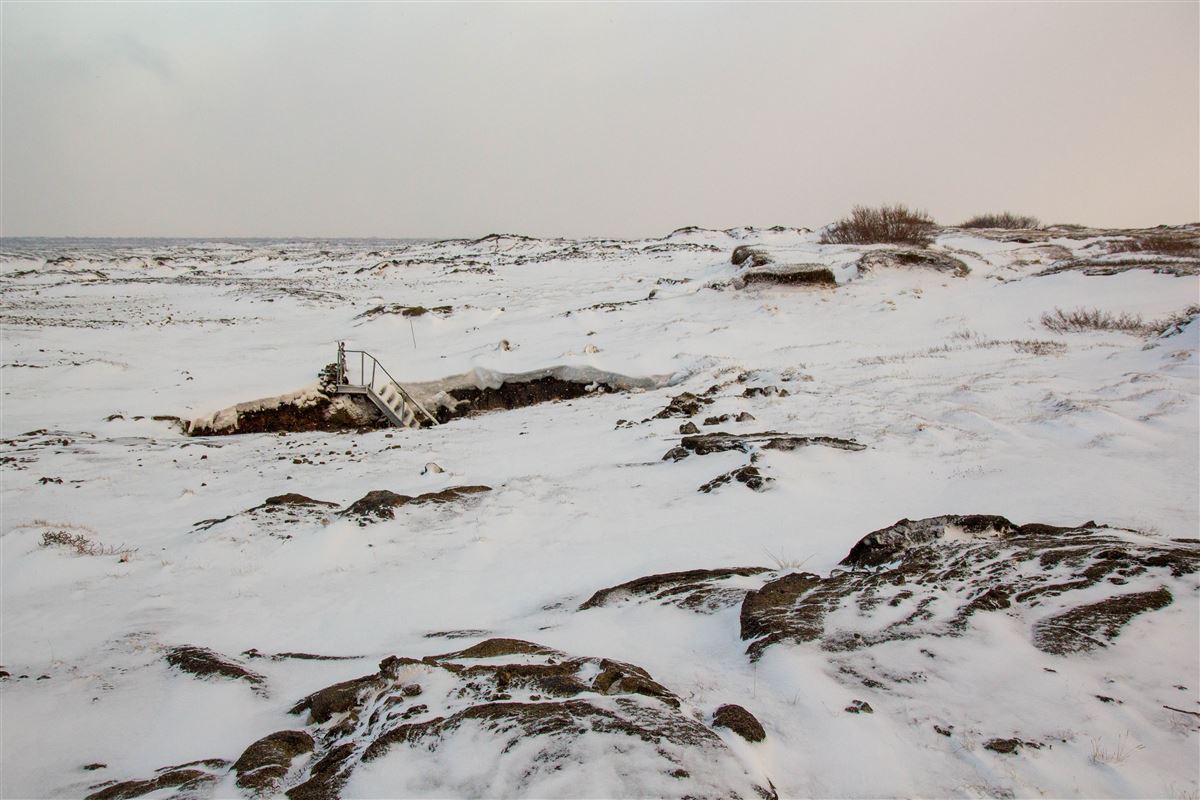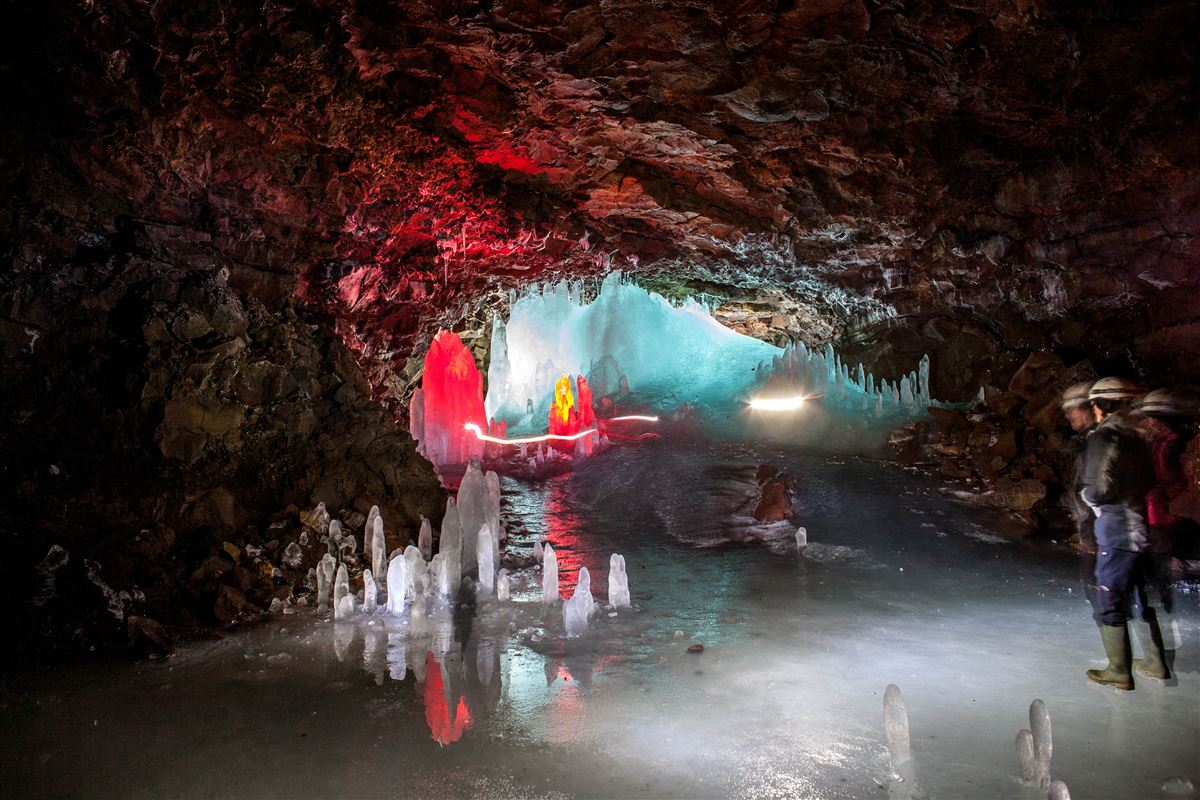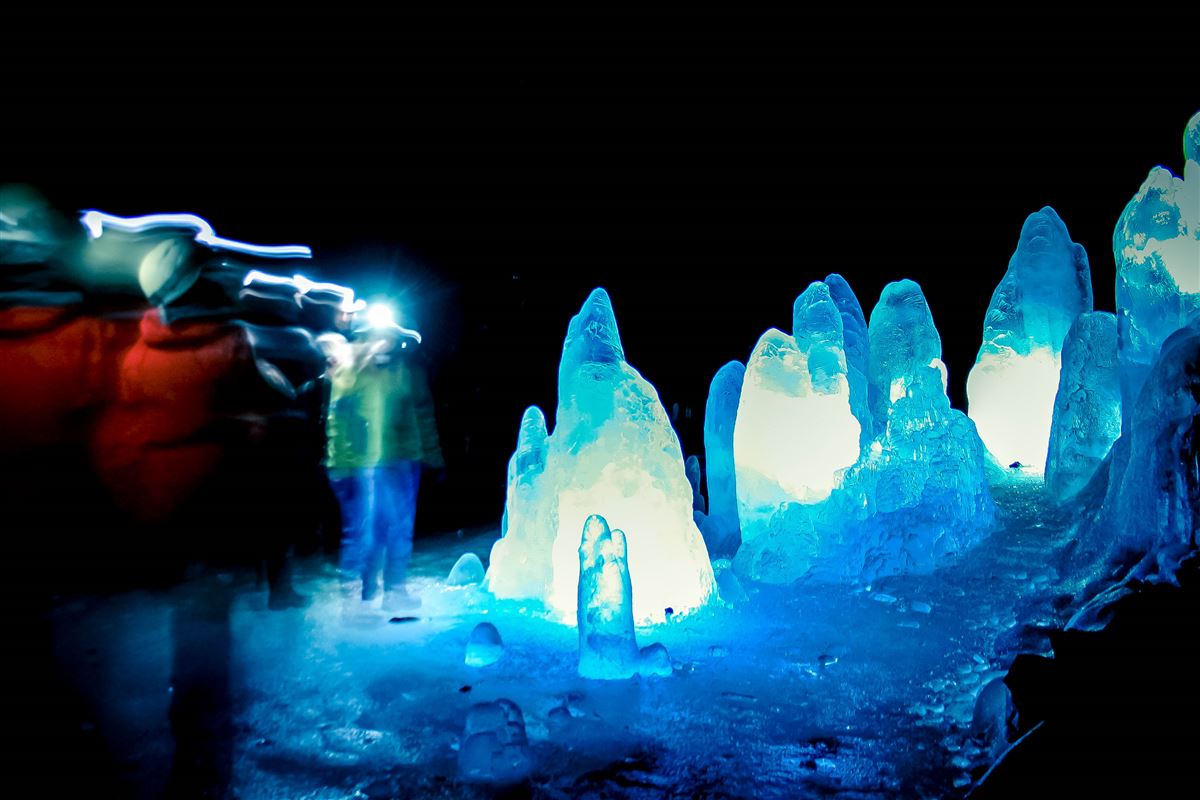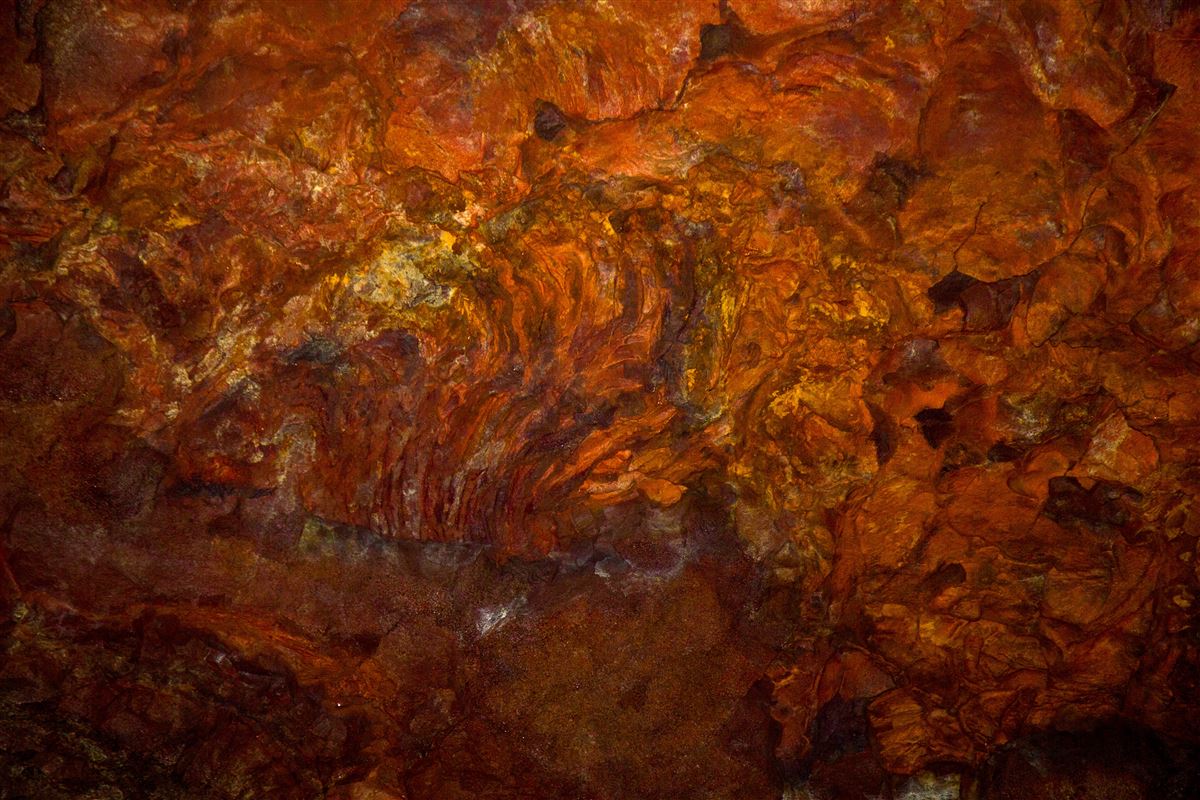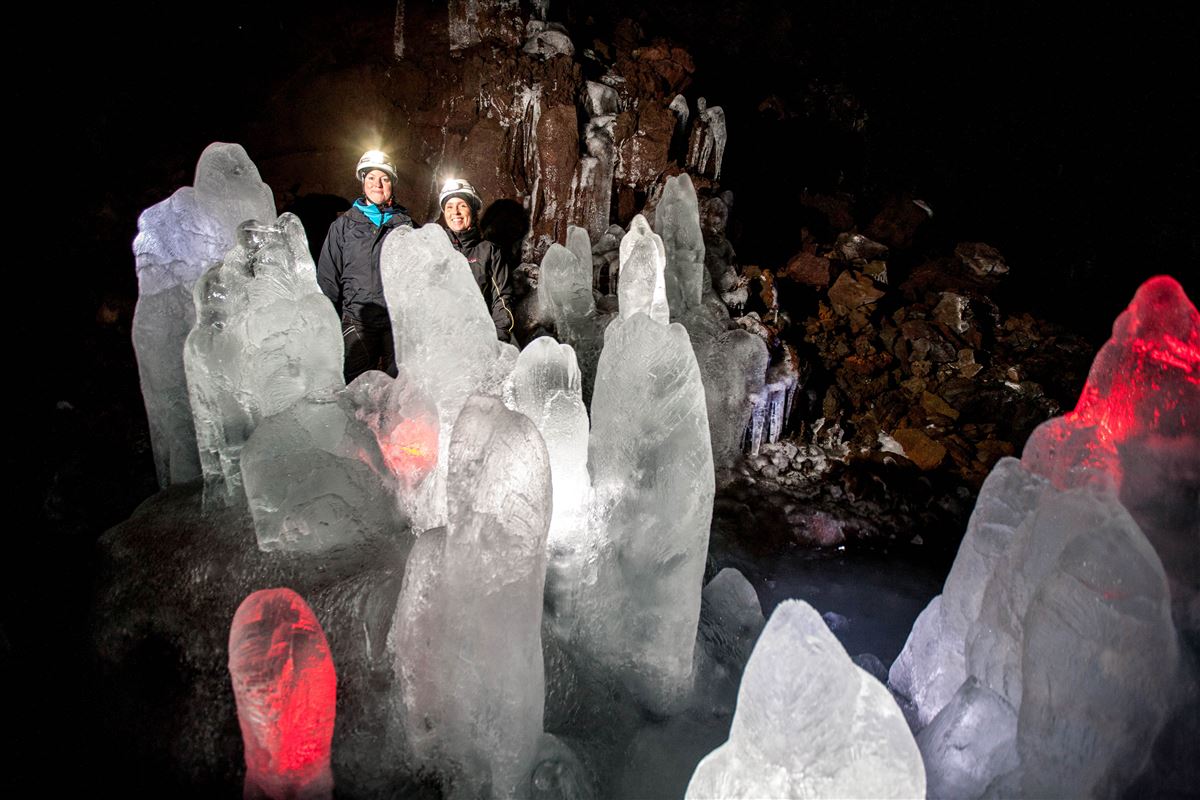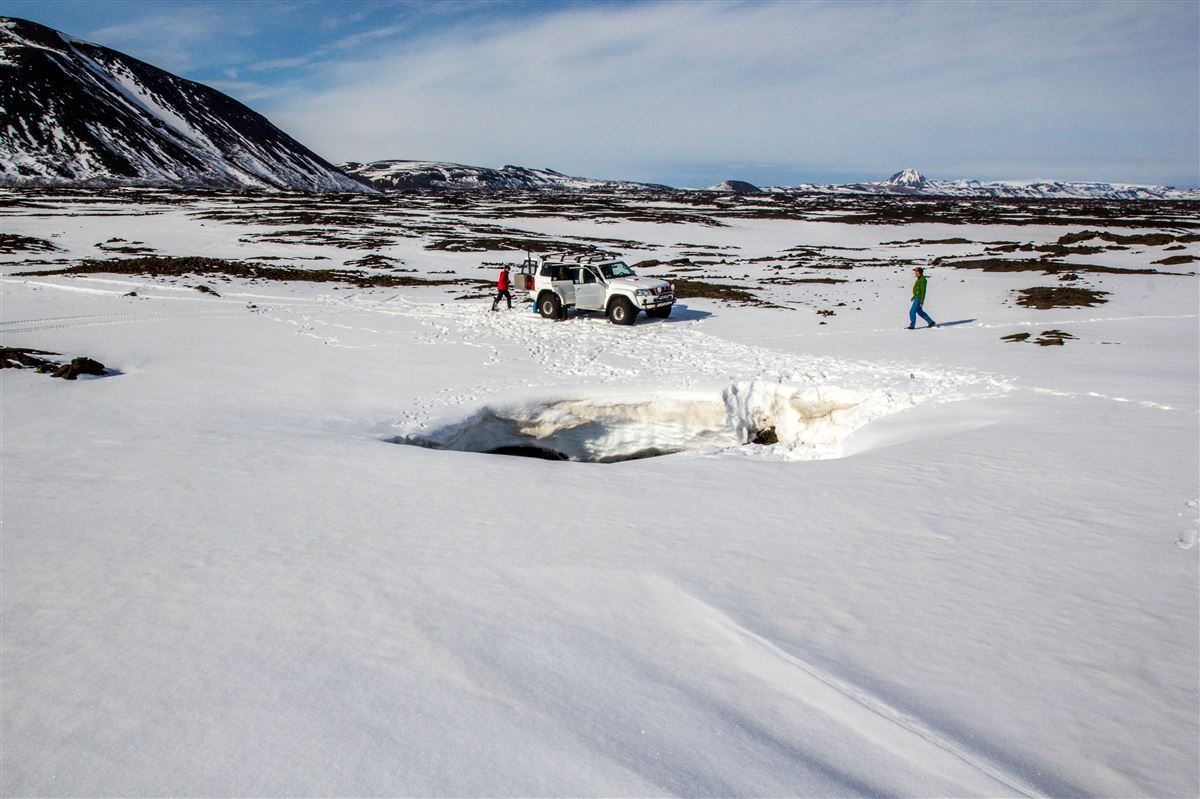 Ice-cave exploration, Winter hiking or Snowshoeing and Super Jeep adventure!
Transportation: Super Jeep
Operated: Winter time
Highlights: Extreme snow driving - Snowshoeing - Cave Lofthellir - Natural ice sculptures - Lúdentarborgir crater row - The volcanic outback by Lake Mývatn

Here we combine one of the most exciting cave experiences in Iceland with a true Super Jeep snow driving adventure.

Snowshoeing or hiking on a lava field is a part of the experience of getting to the cave.

The underground will be explored and our destination is a cave that boasts the greatest natural ice sculptures currently known in an Icelandic lava cave.



---
What is included
- Fully guided tour- Transportation- Cave exploration equipment; helmet, headlight and rubber boots
Additional information
Hotel Pick-Up
Difficulty: DEMANDING
---
What do I need to bring
- Warm and waterproof clothes- Gloves- Good walking shoes- Water bottle
Attention
- This tour is not suitable for young children, people with
claustrophobia or people that are not in reasonable physical condition
- There is ice and water on the floor of the cave and the temperature inside the cave is around 0°C
- Due to weather and/or road conditions we might have longer journey time or cancellation of the tour
---
Hotel Pick-Up
Secure payment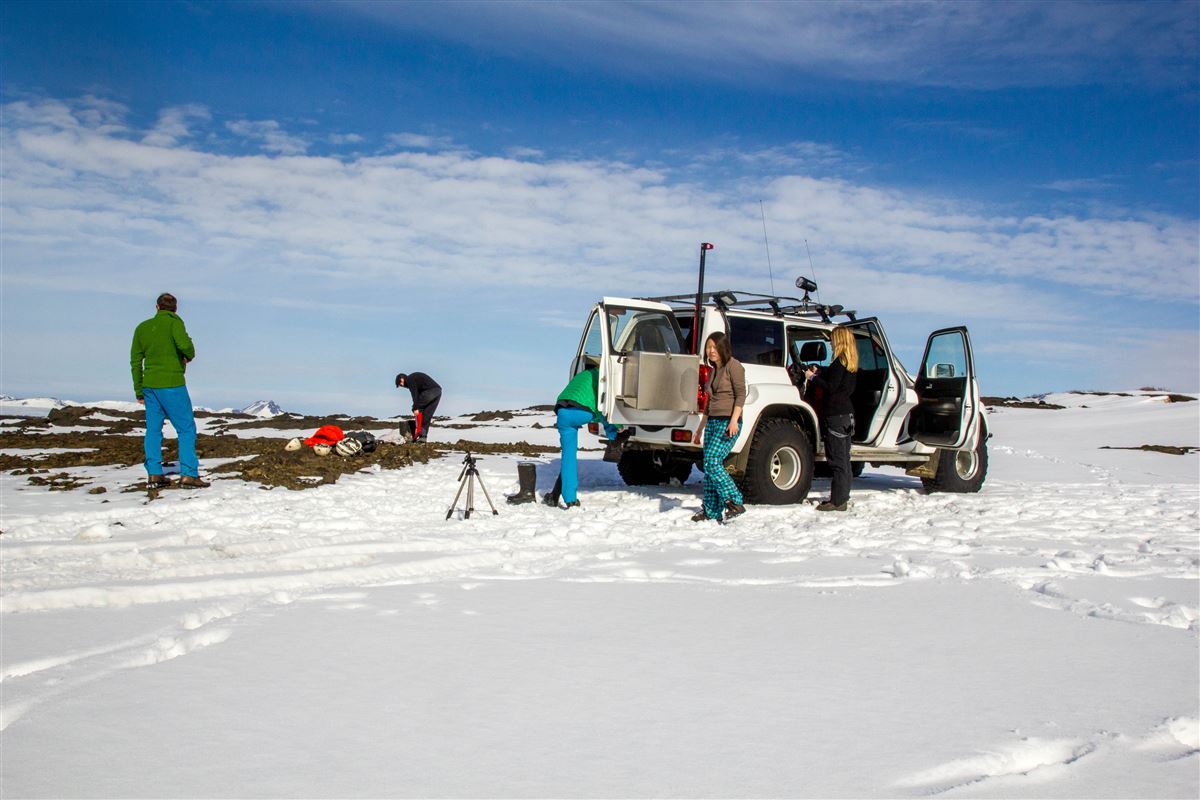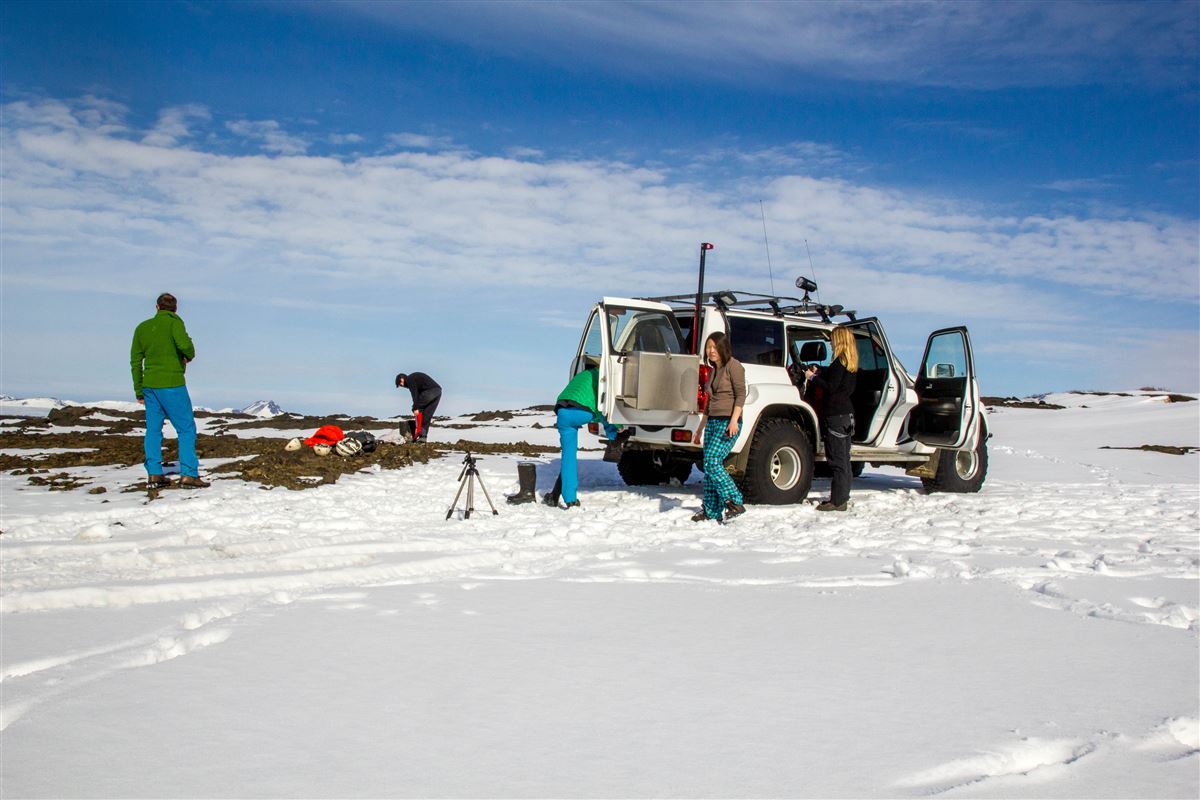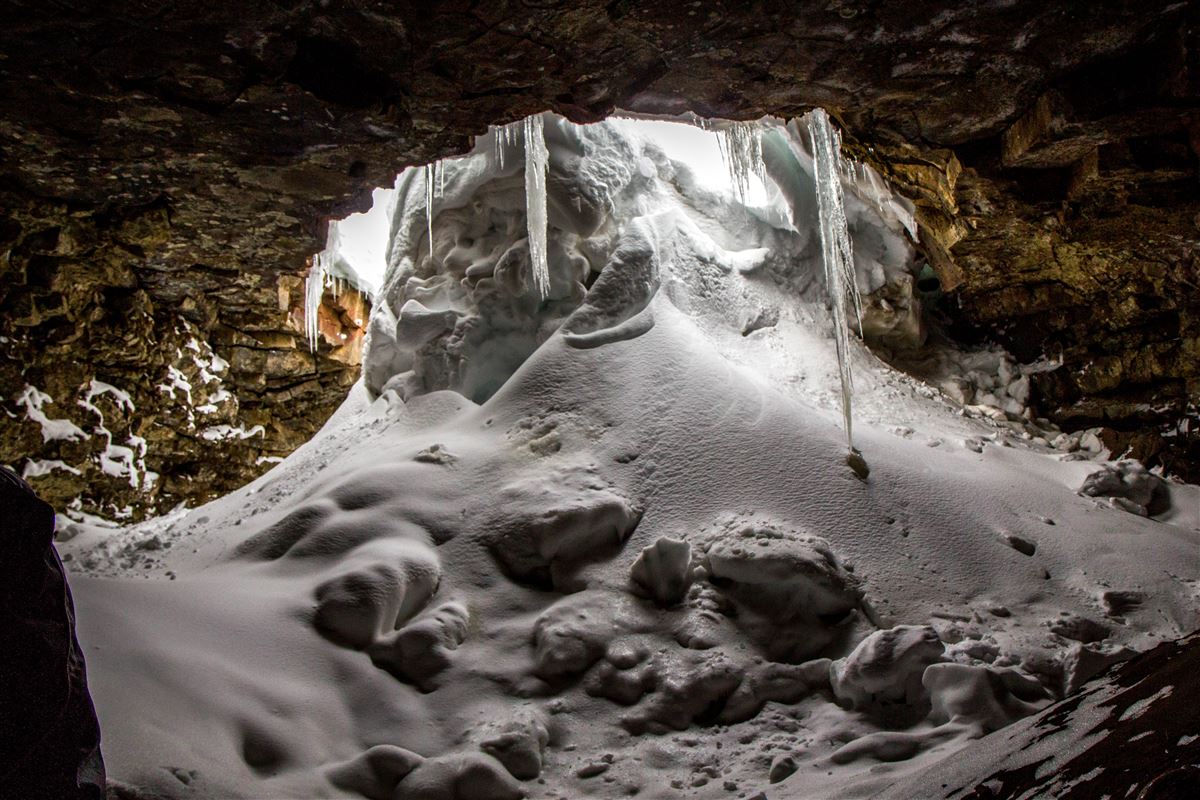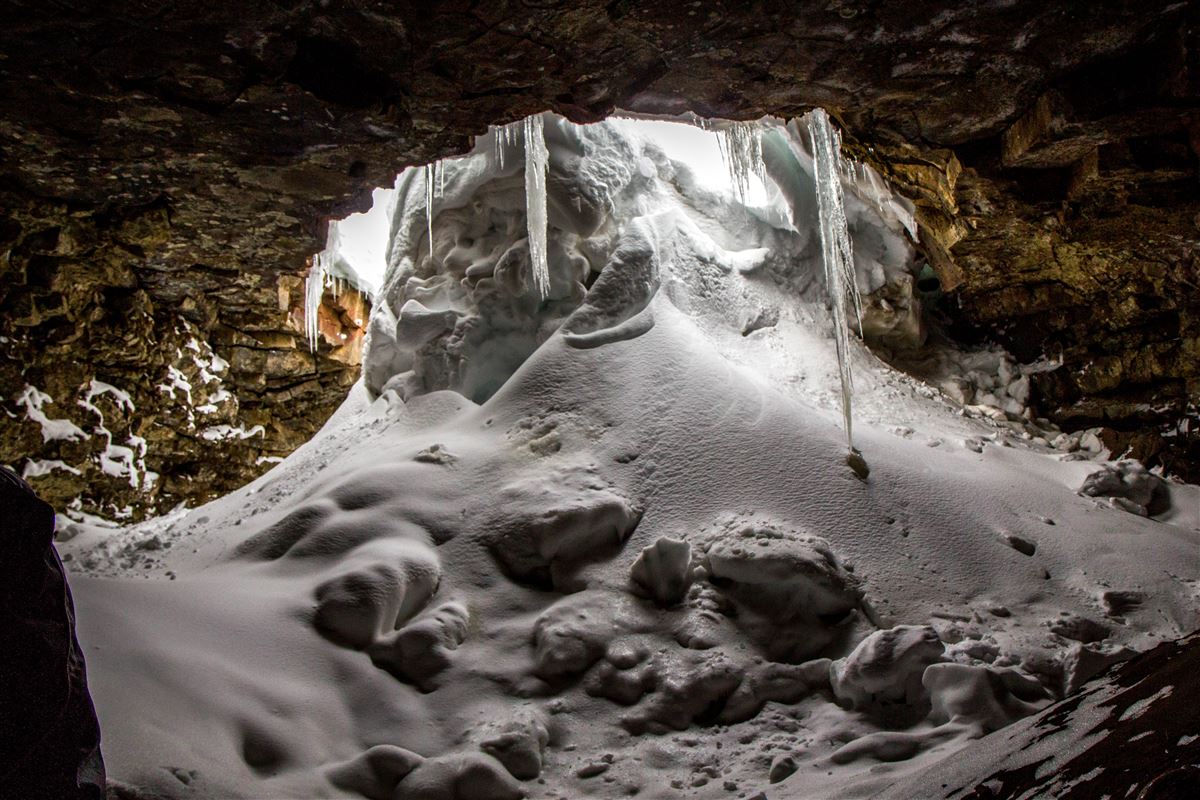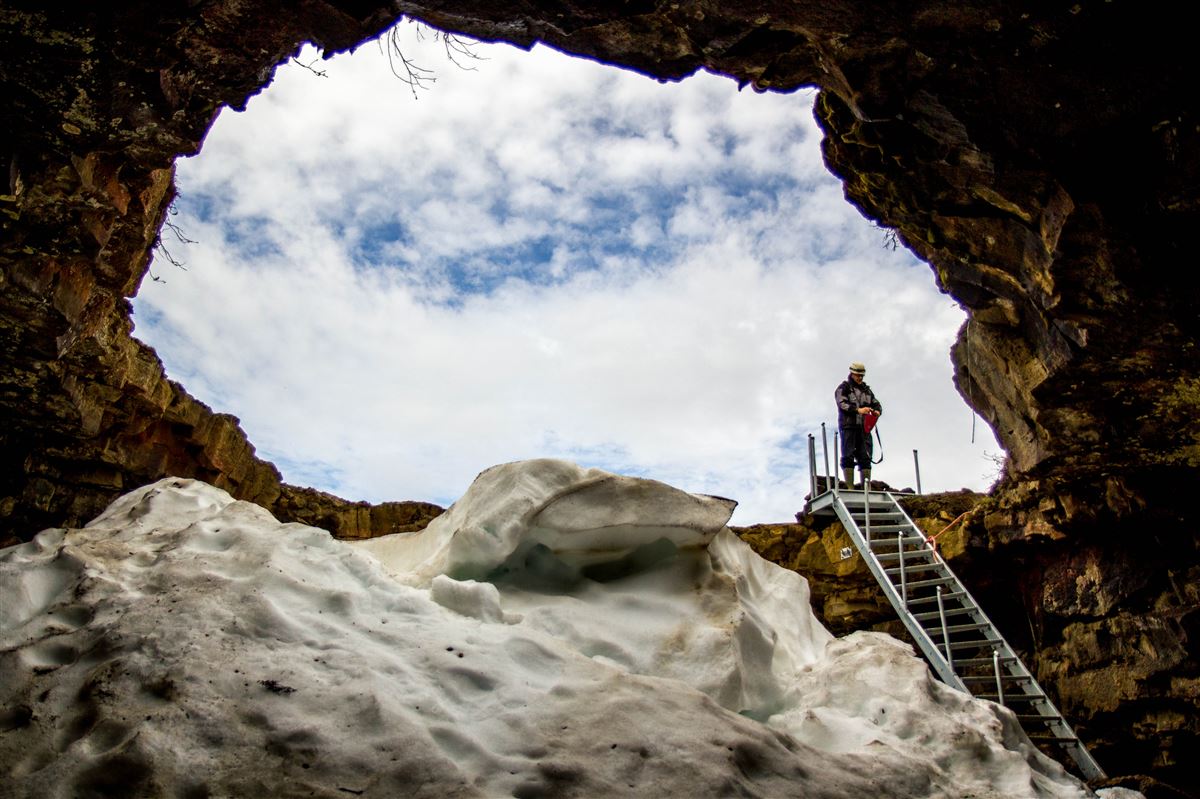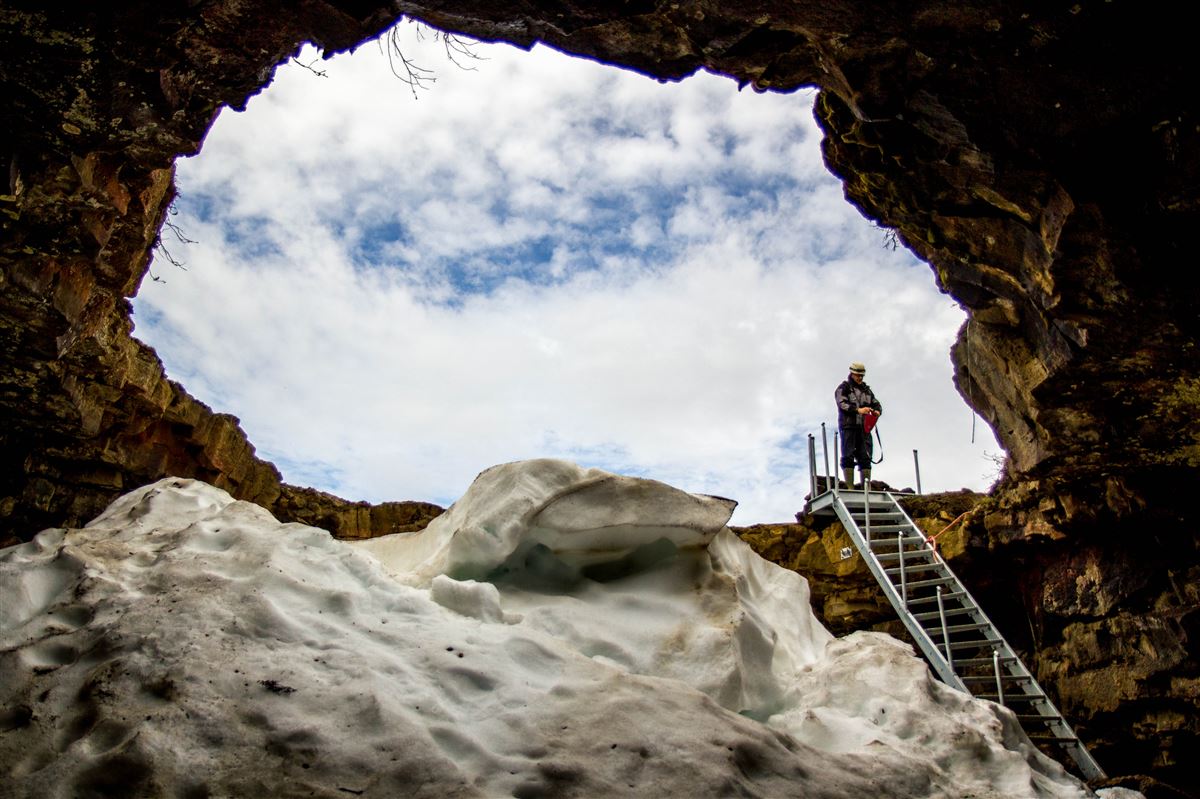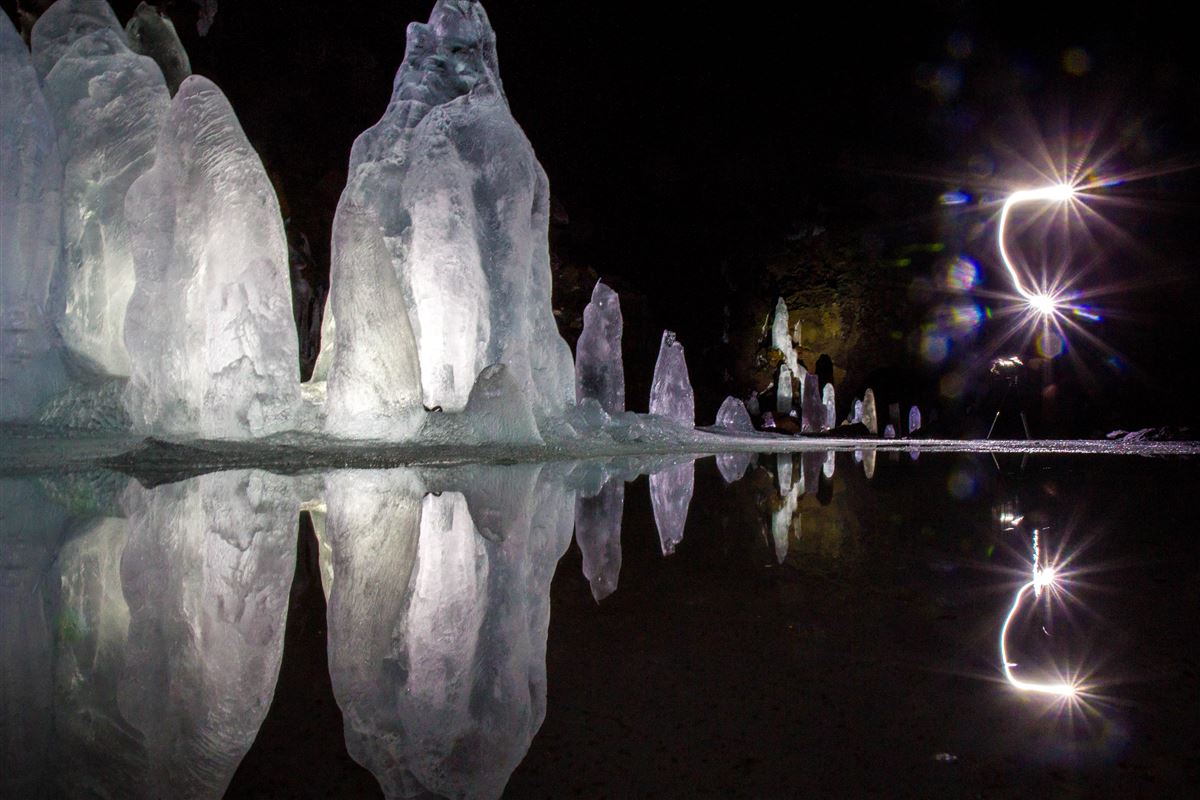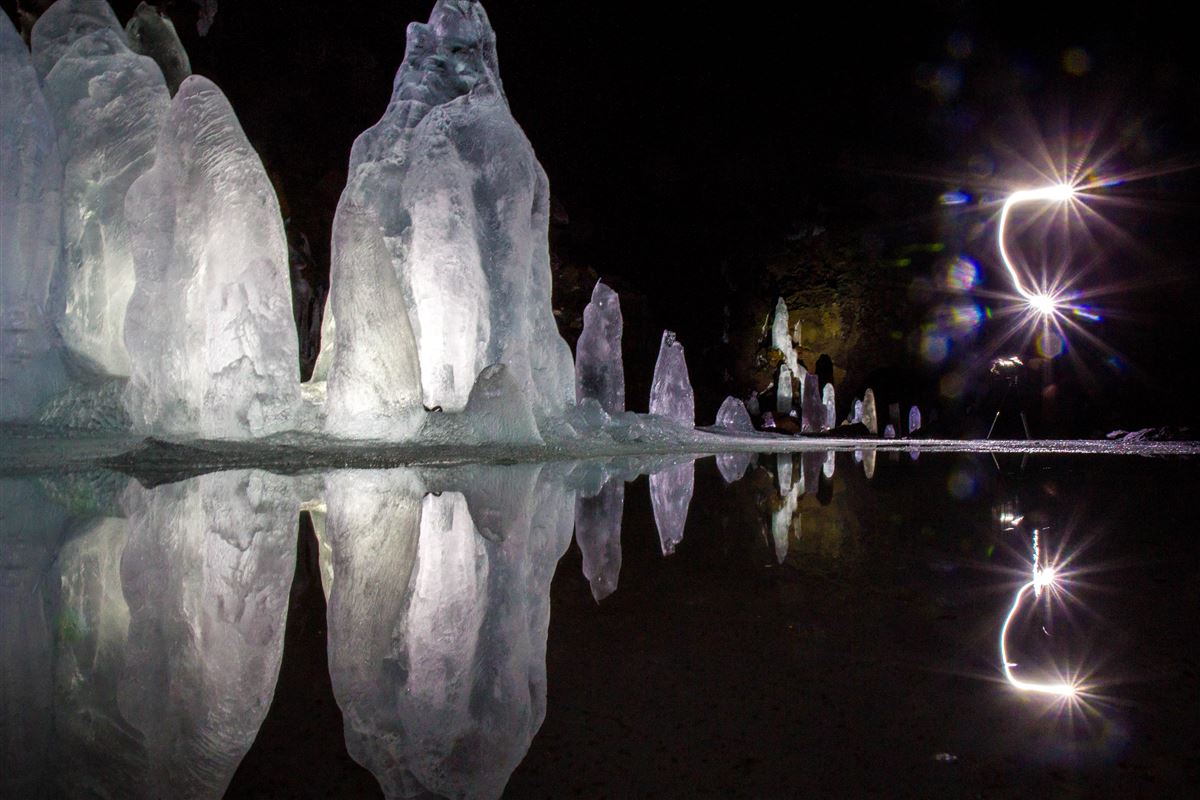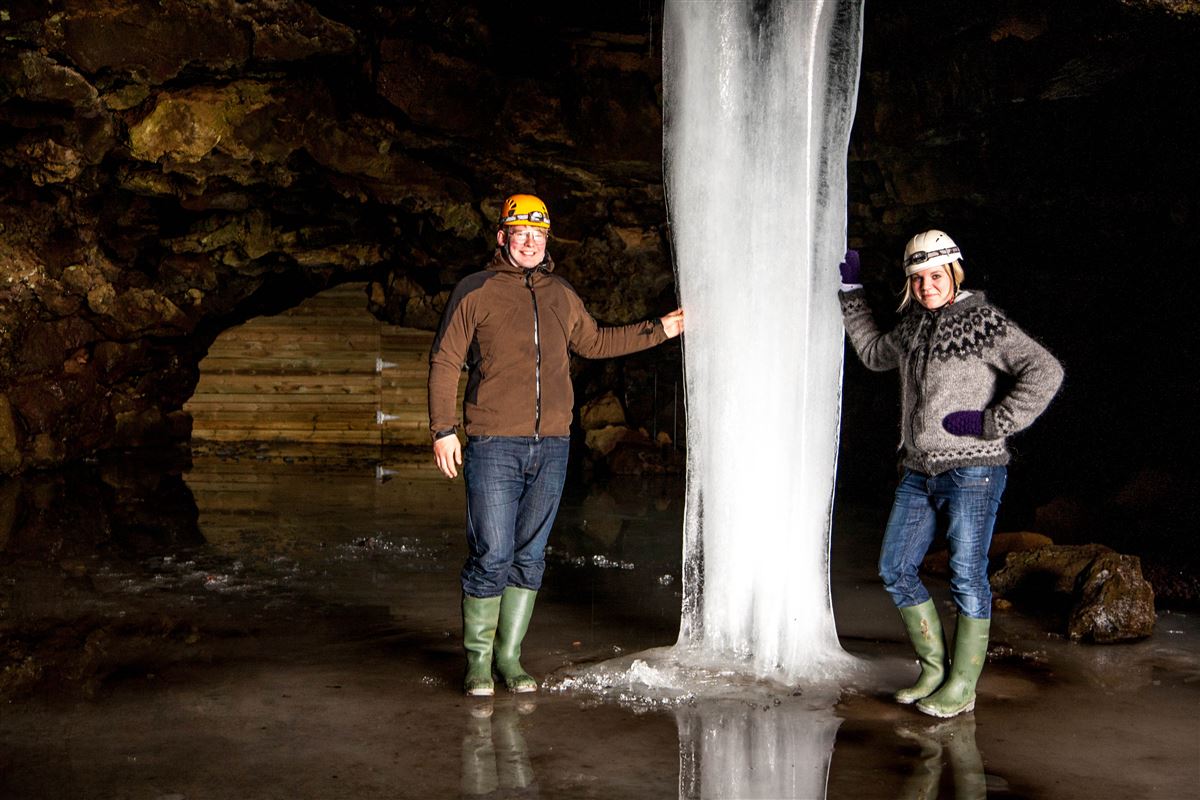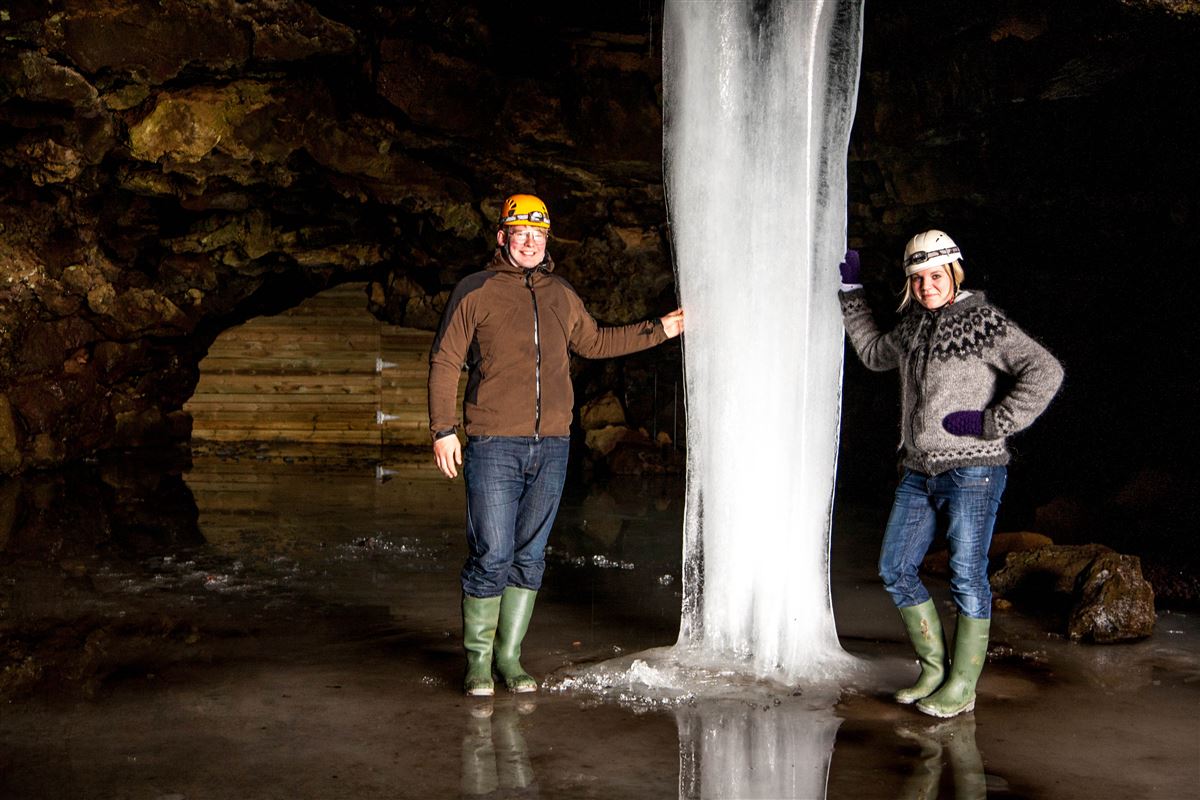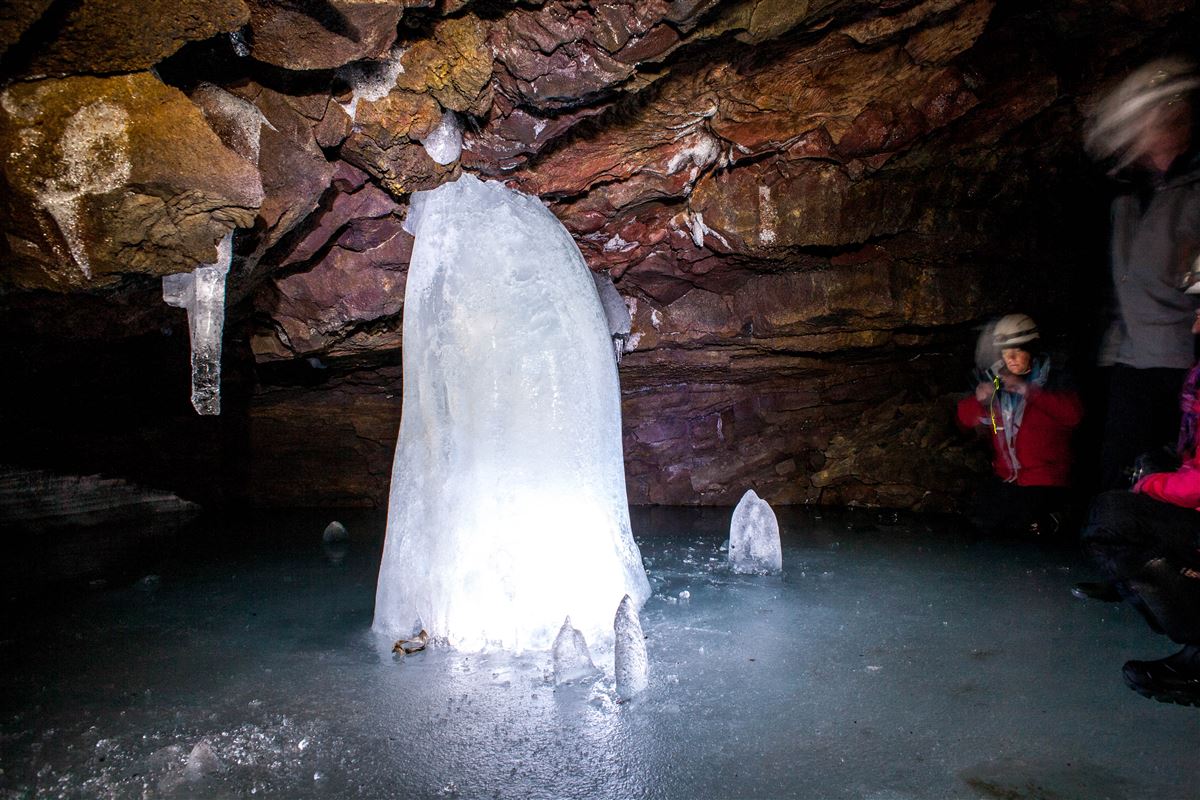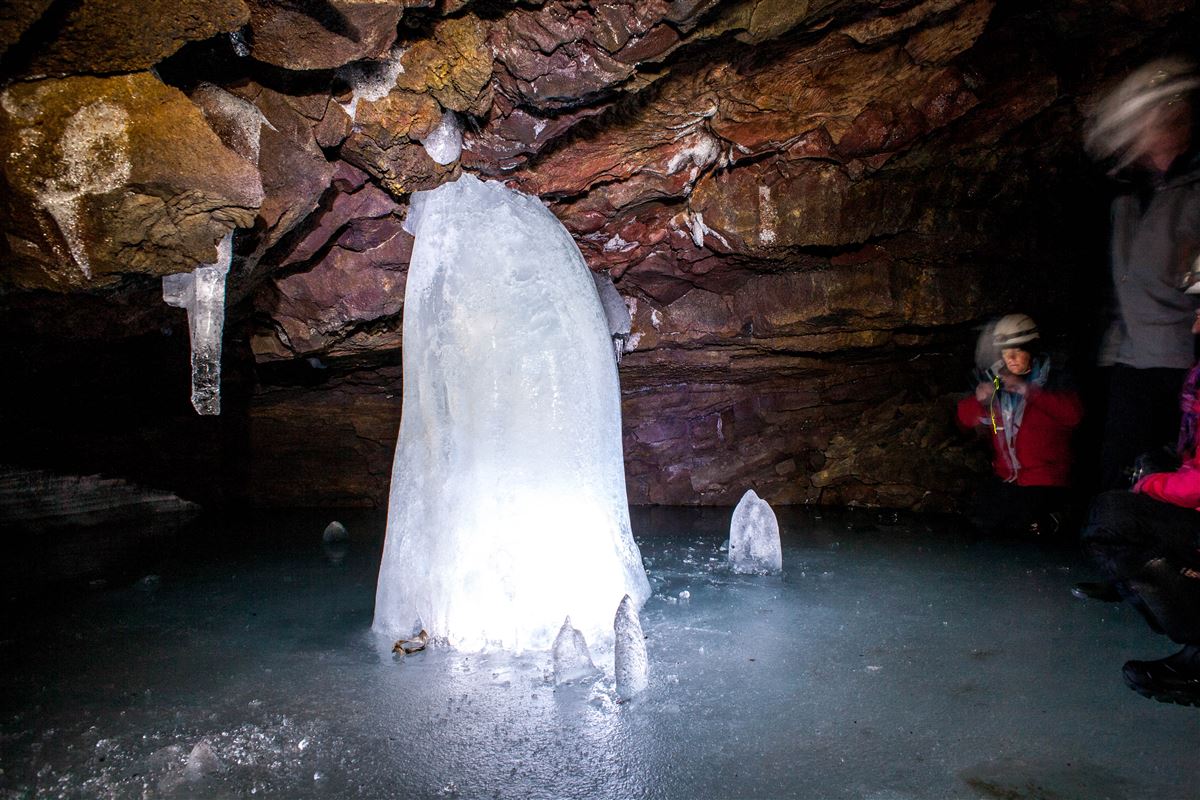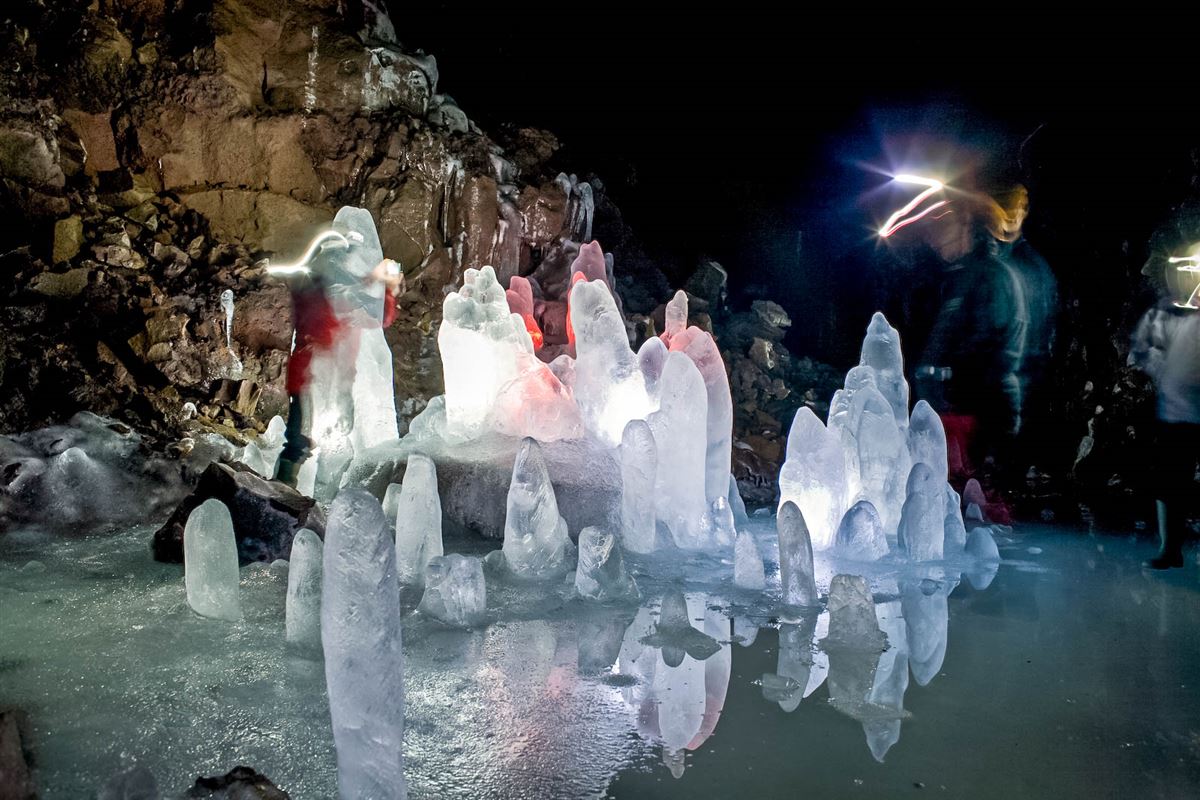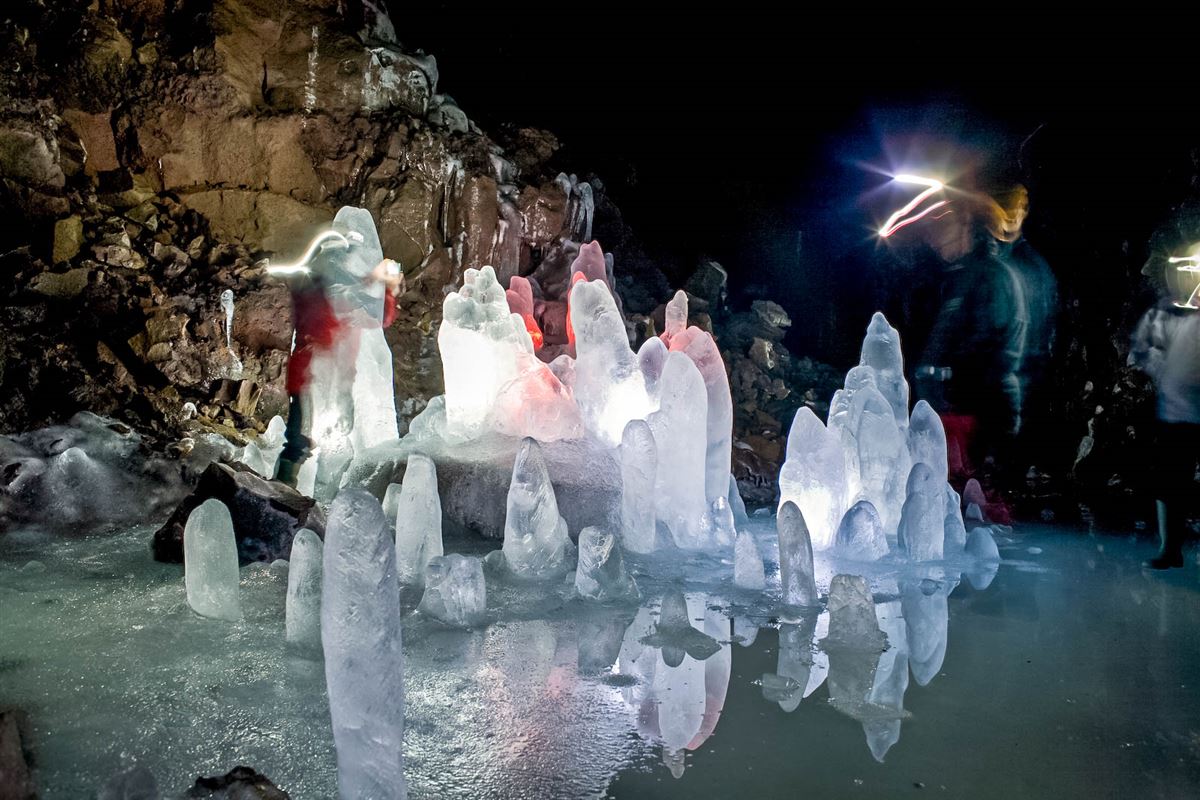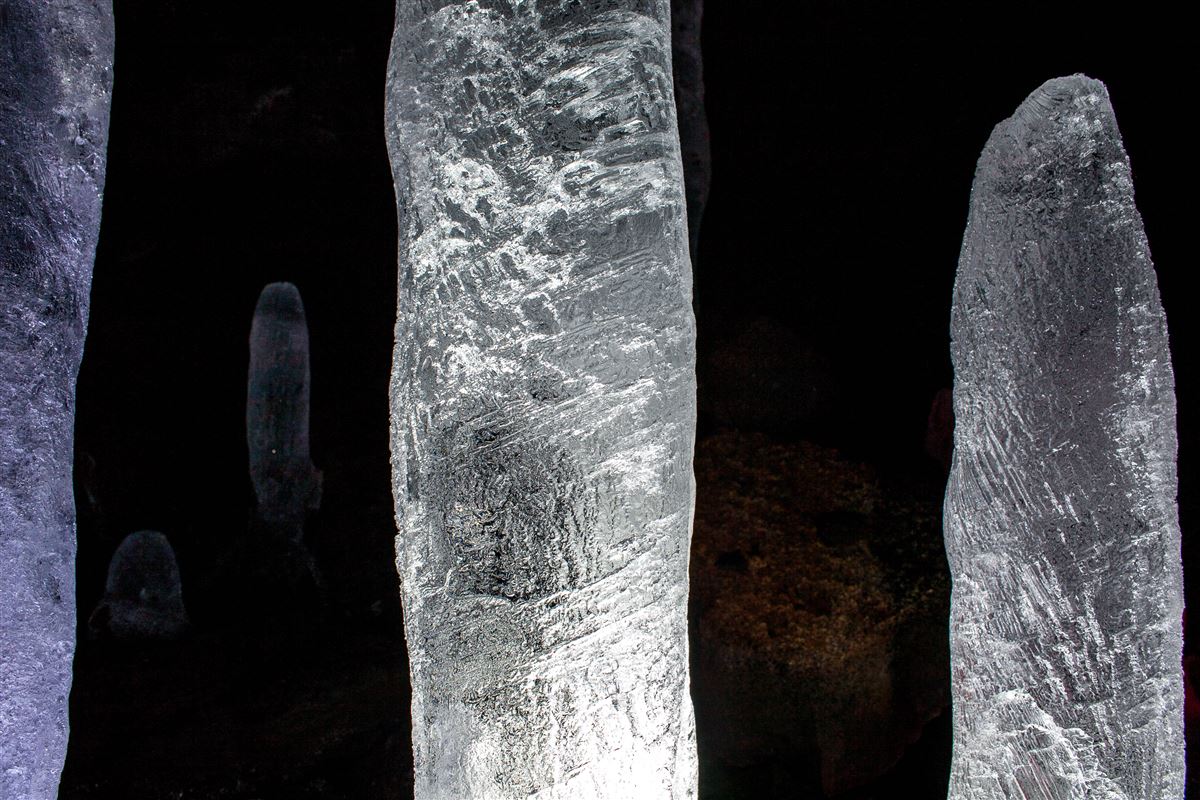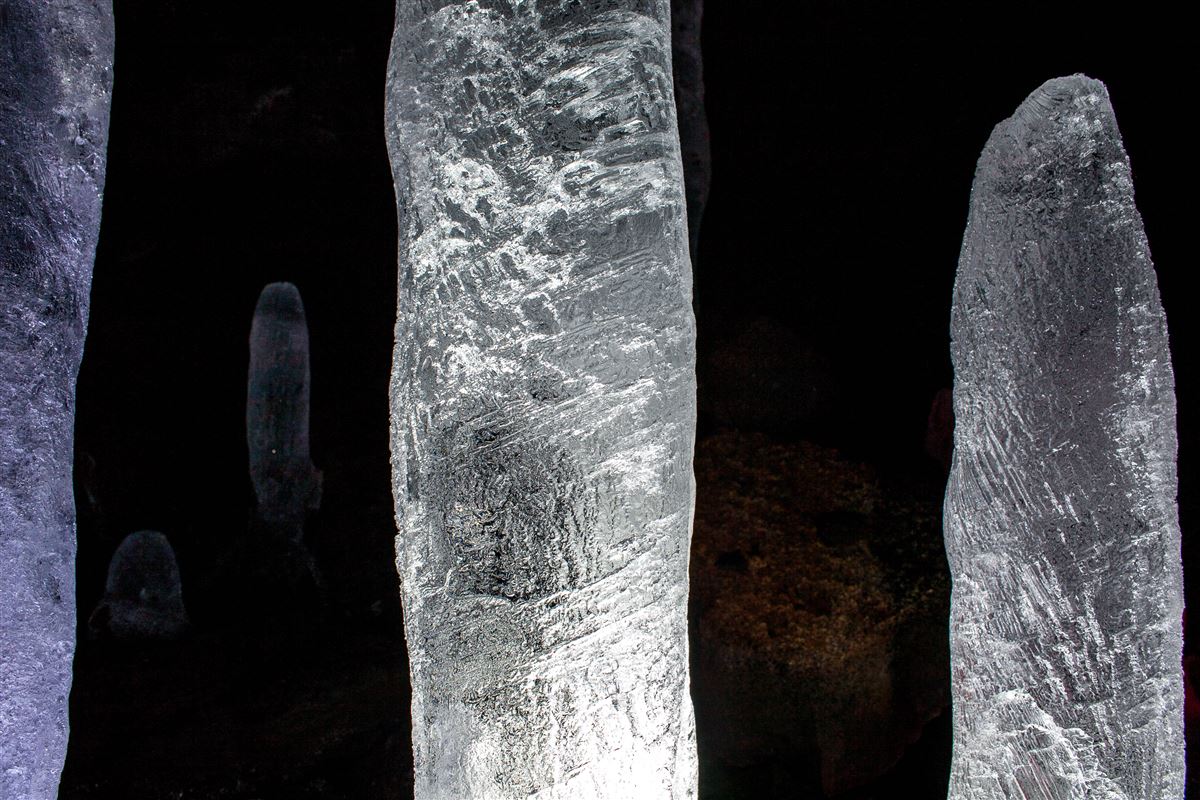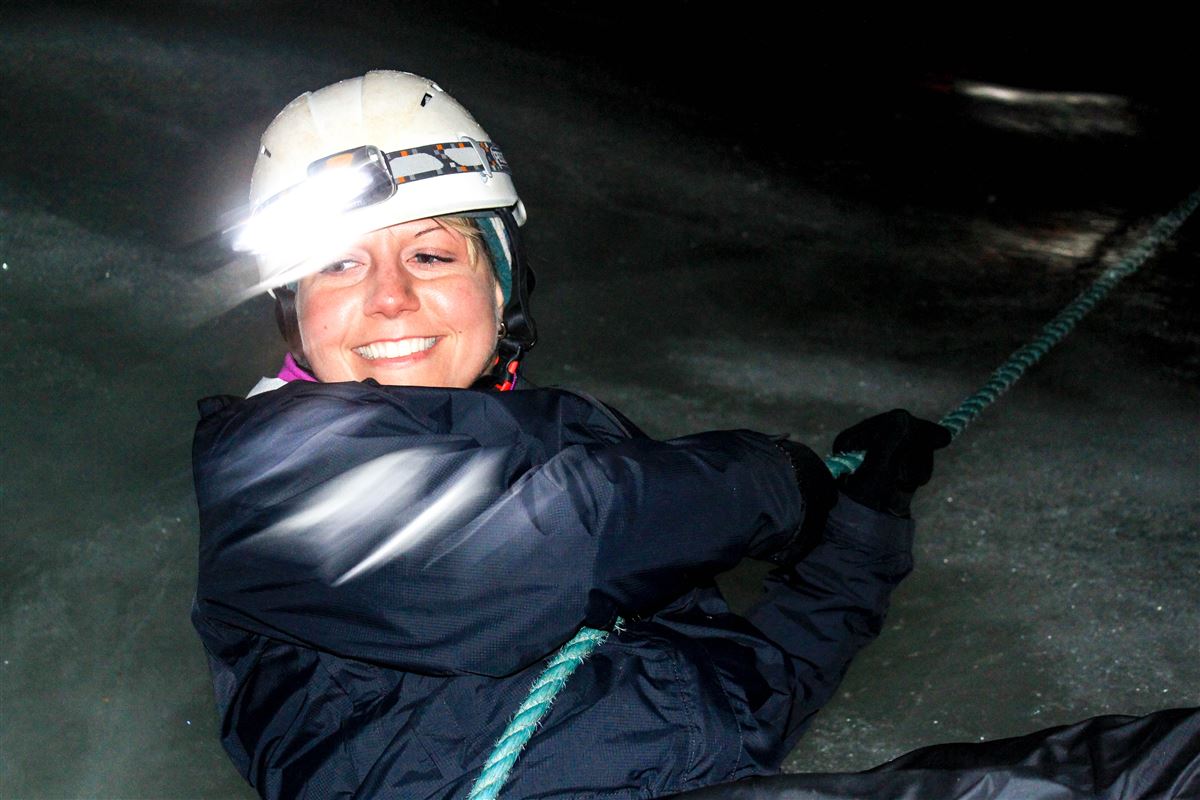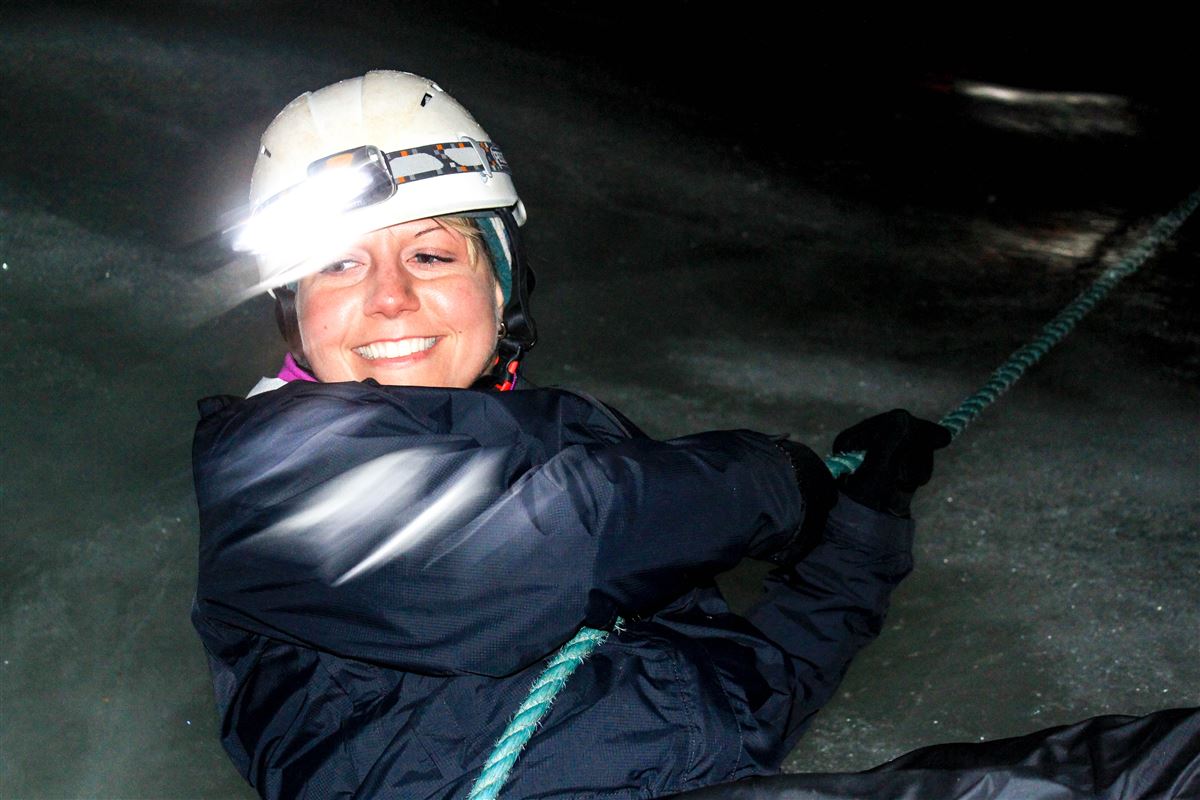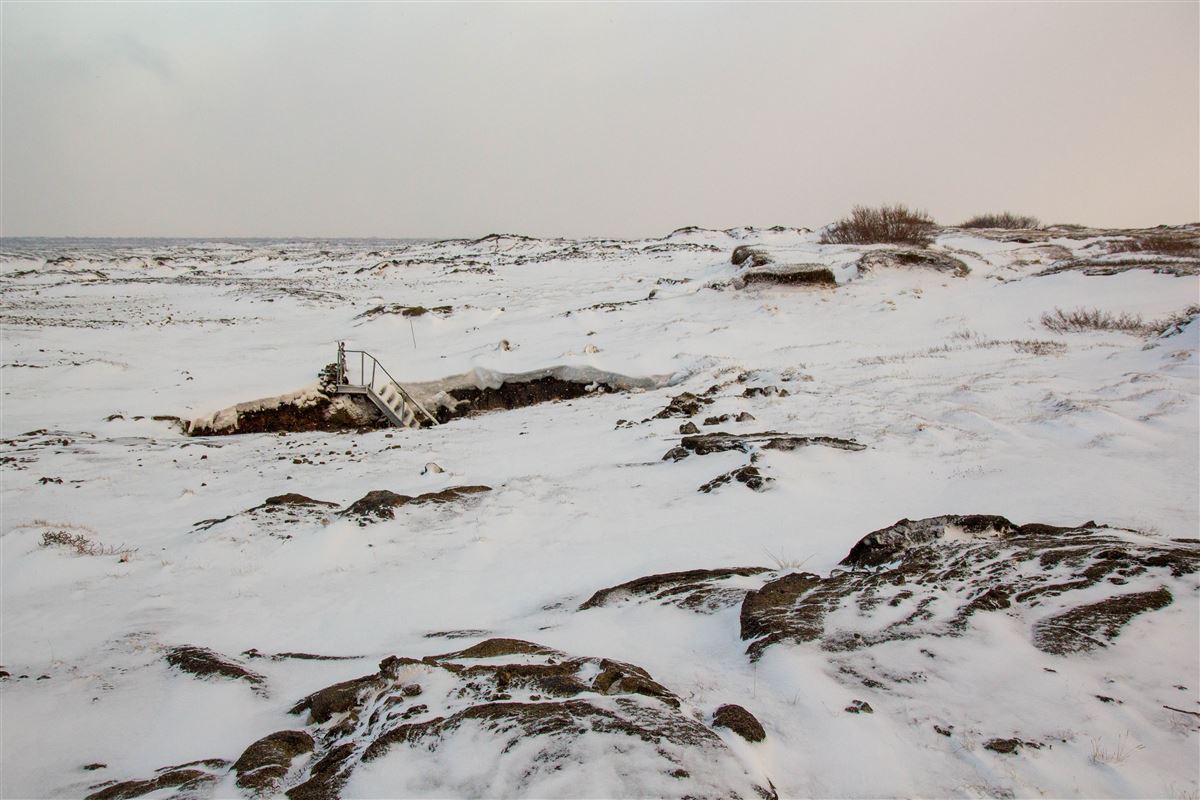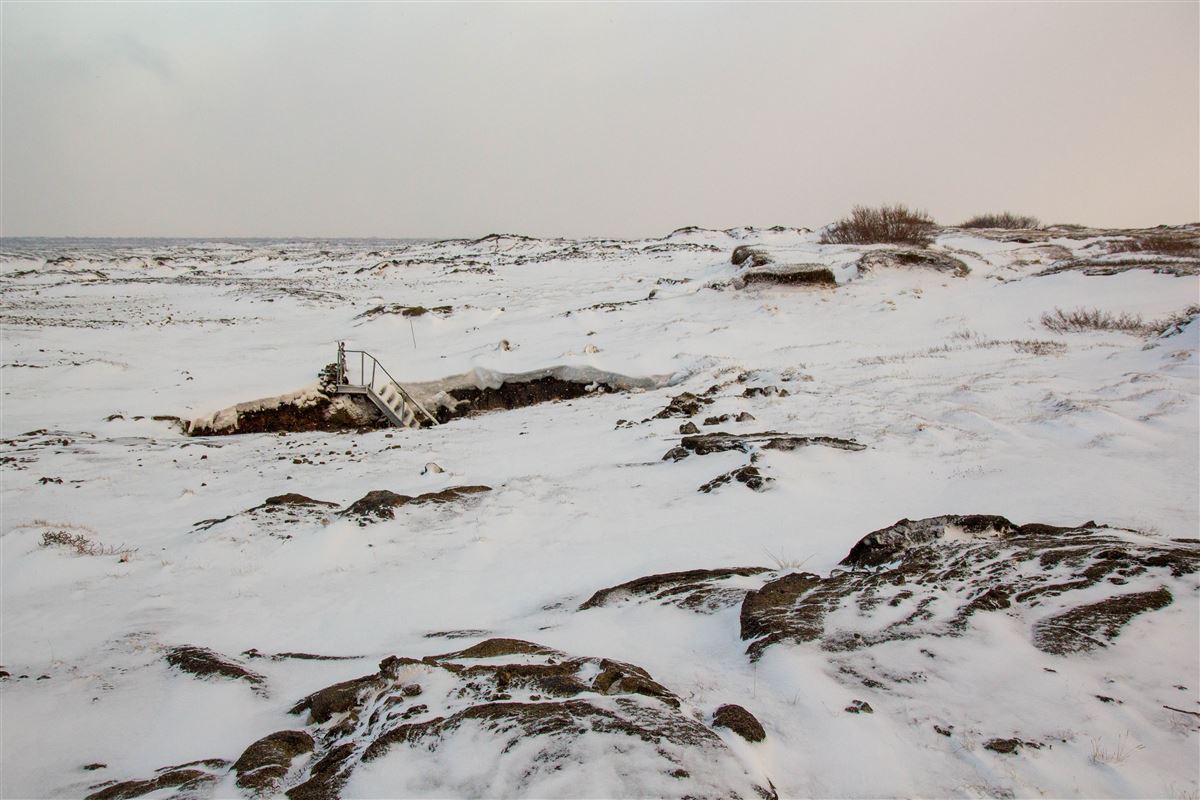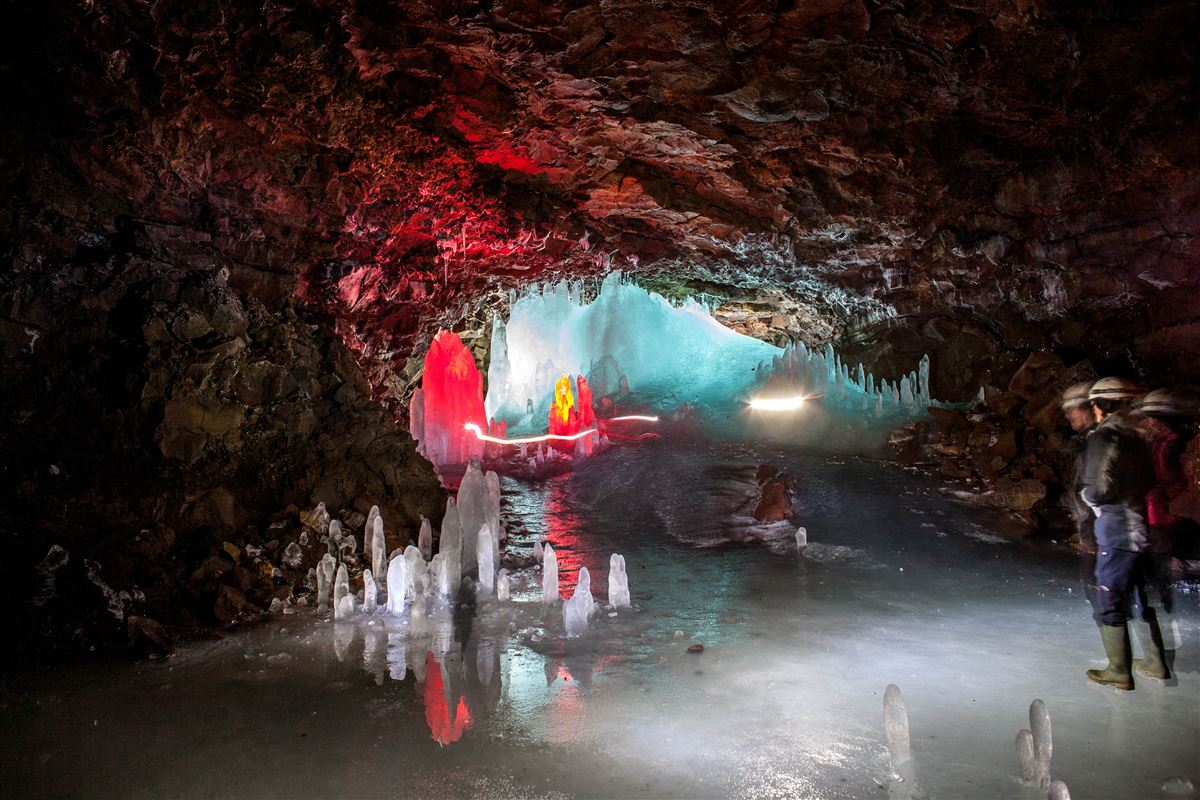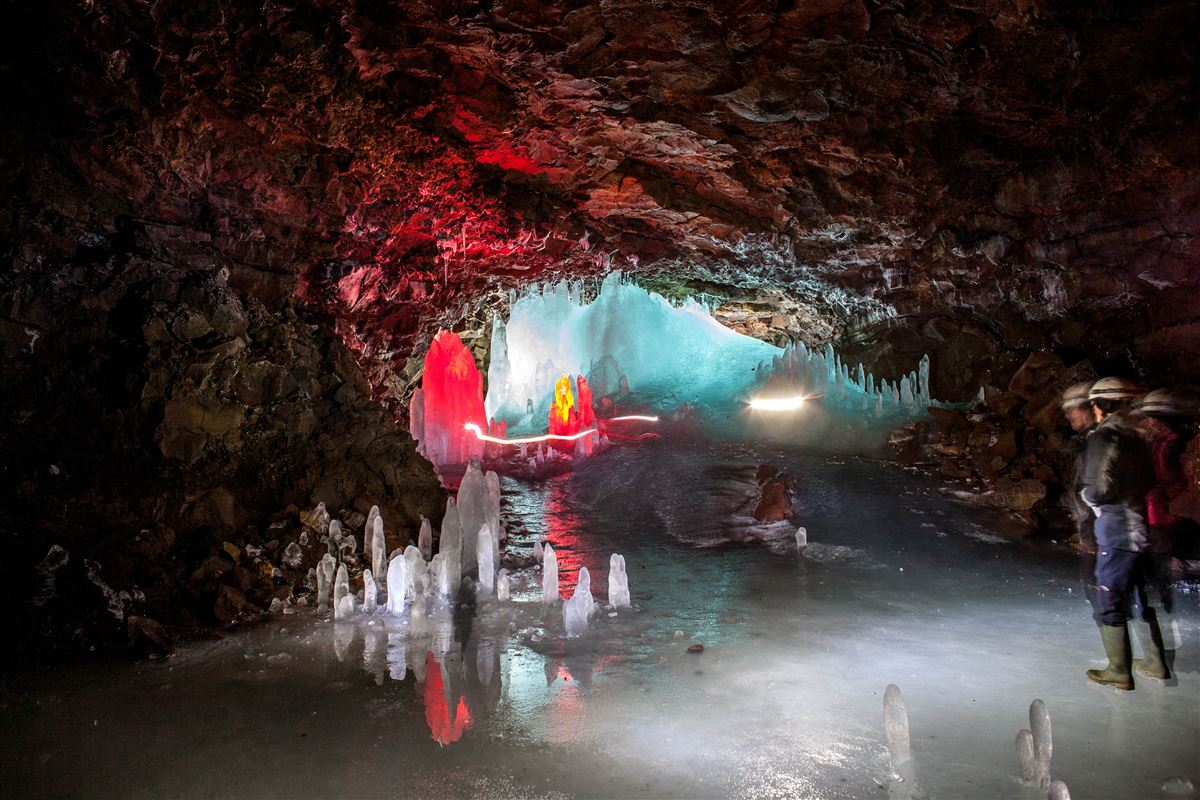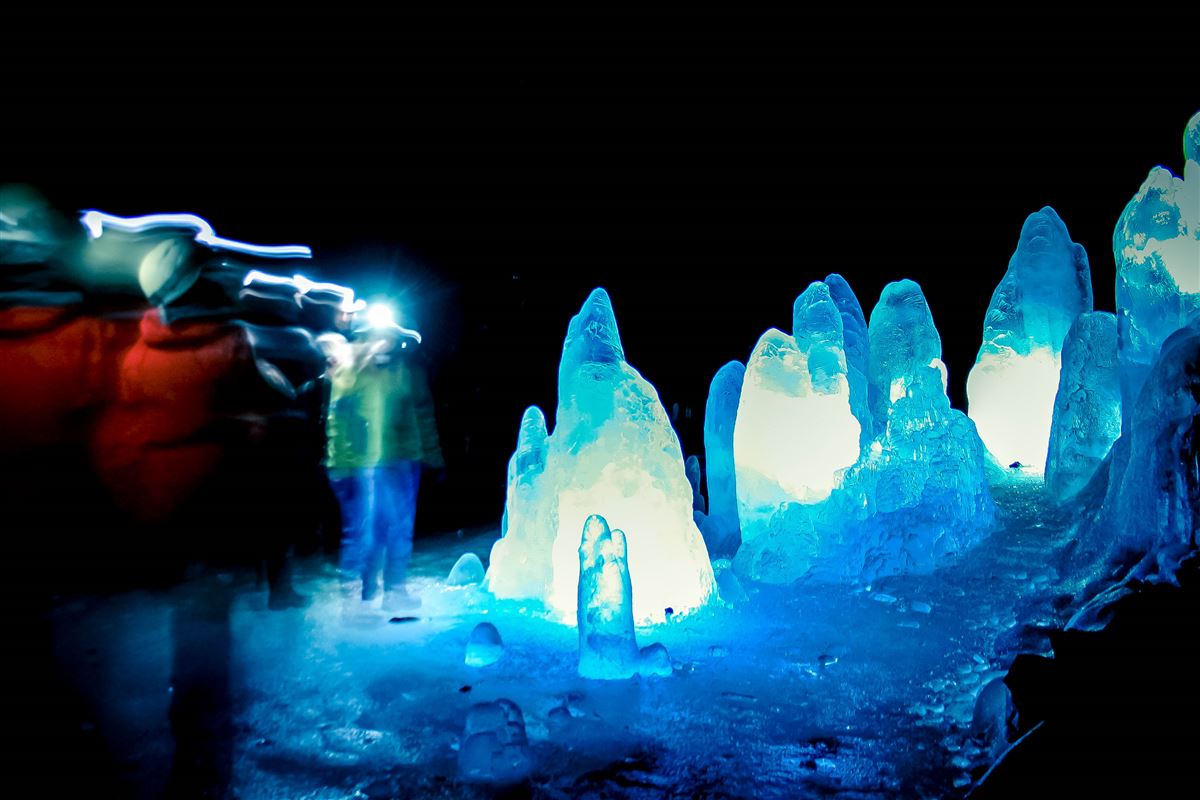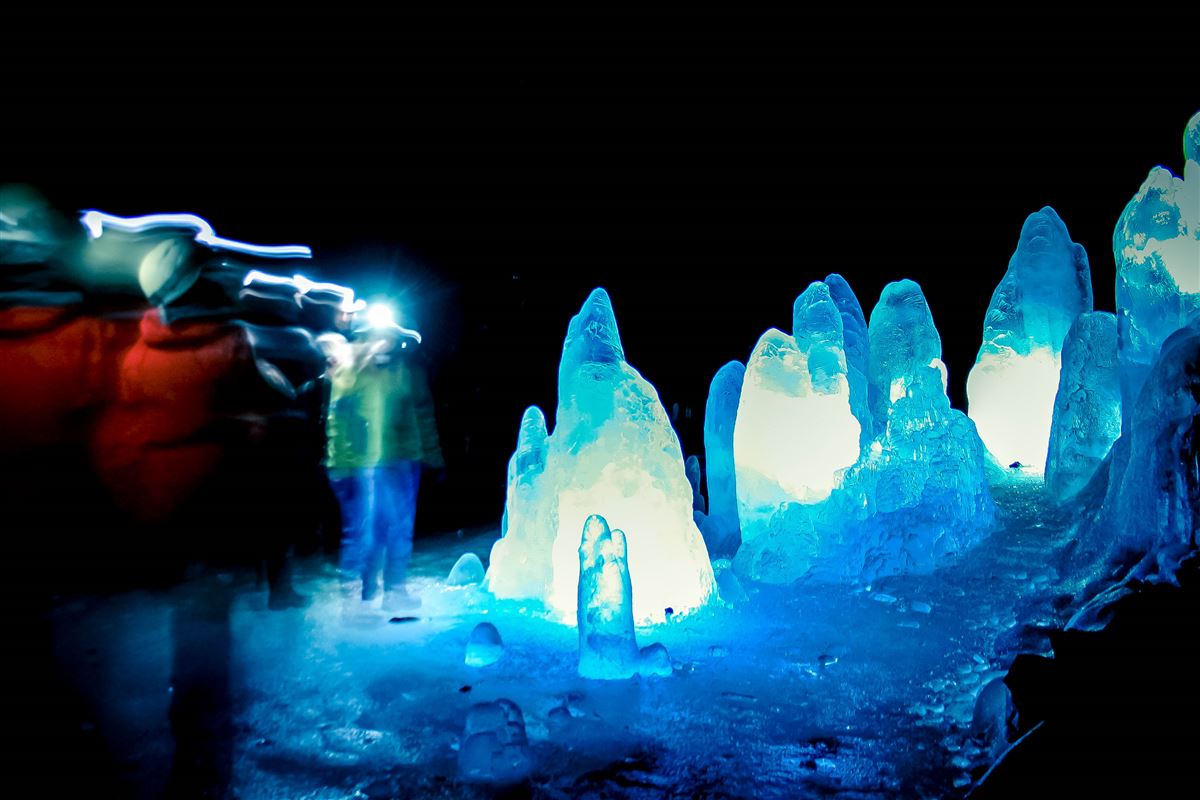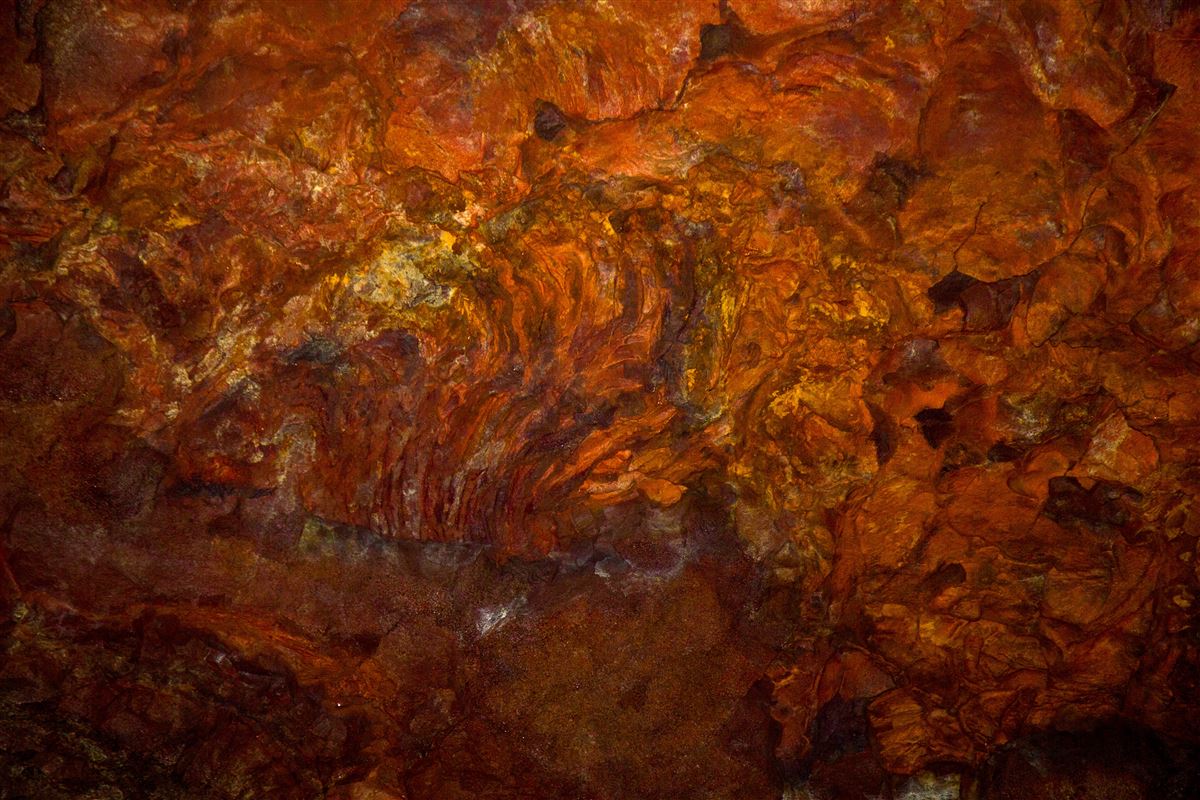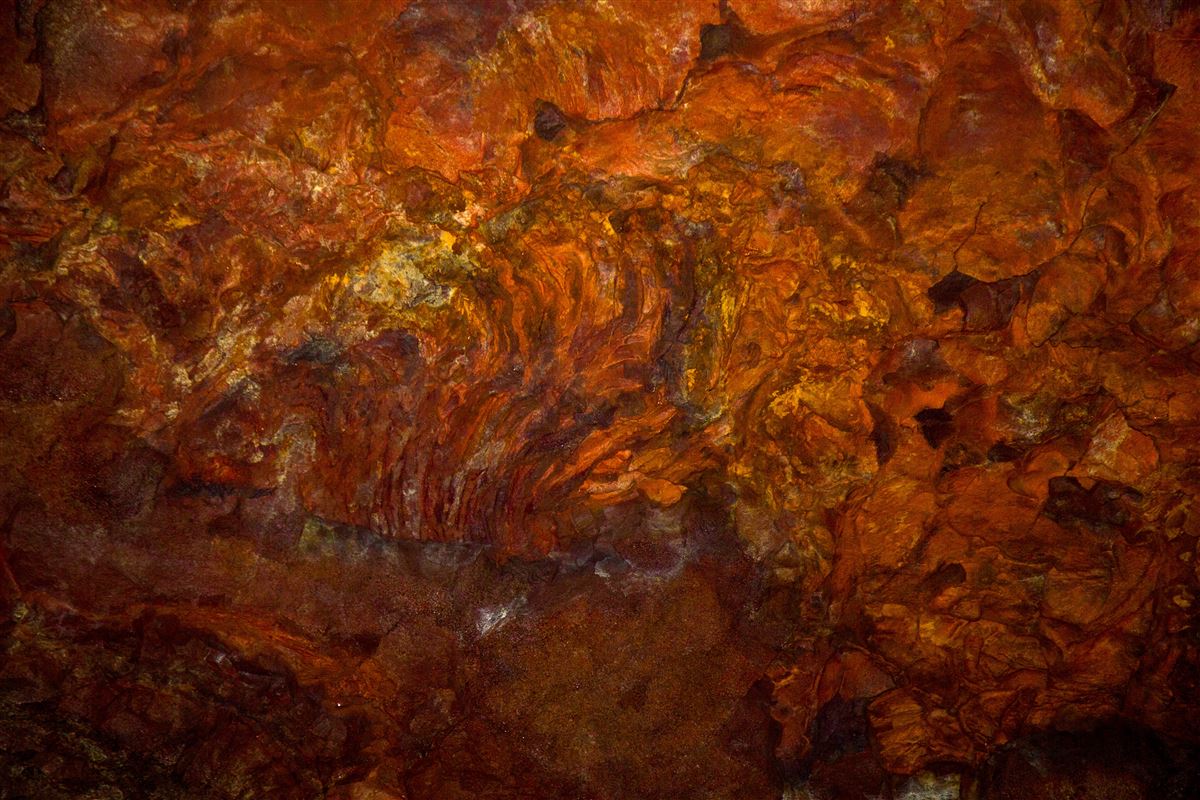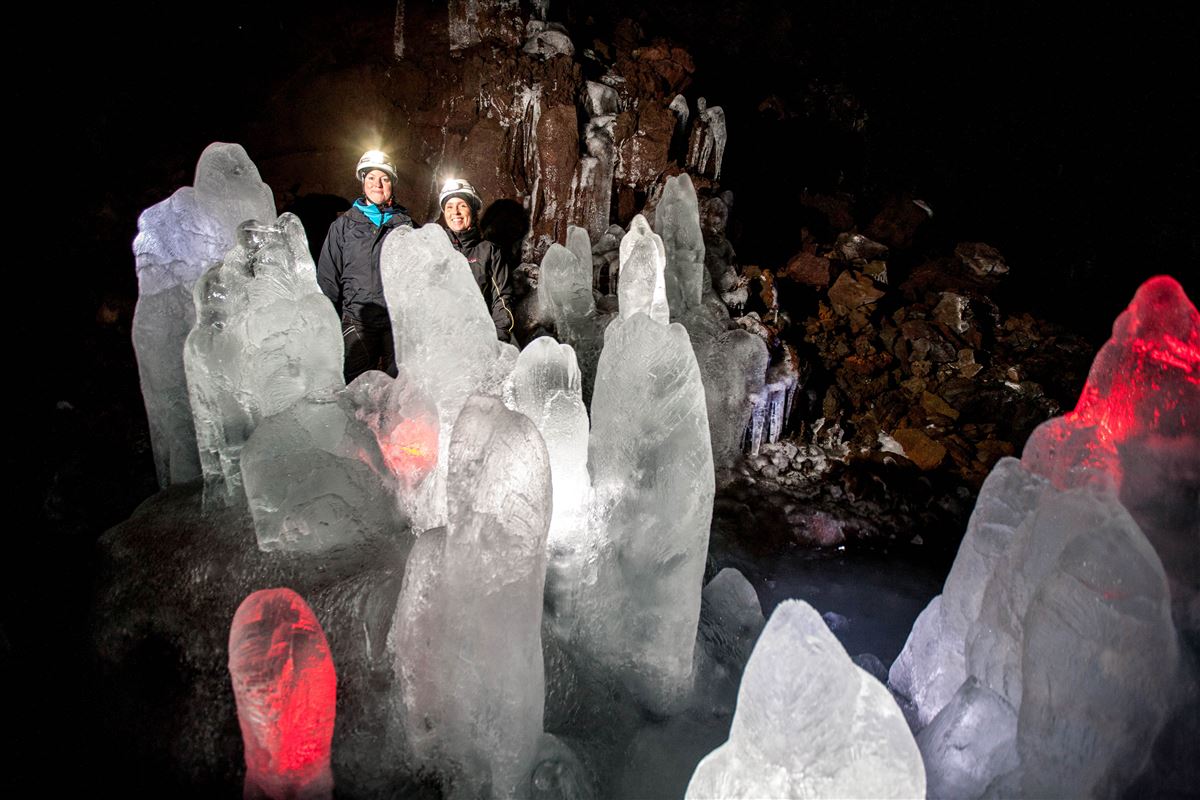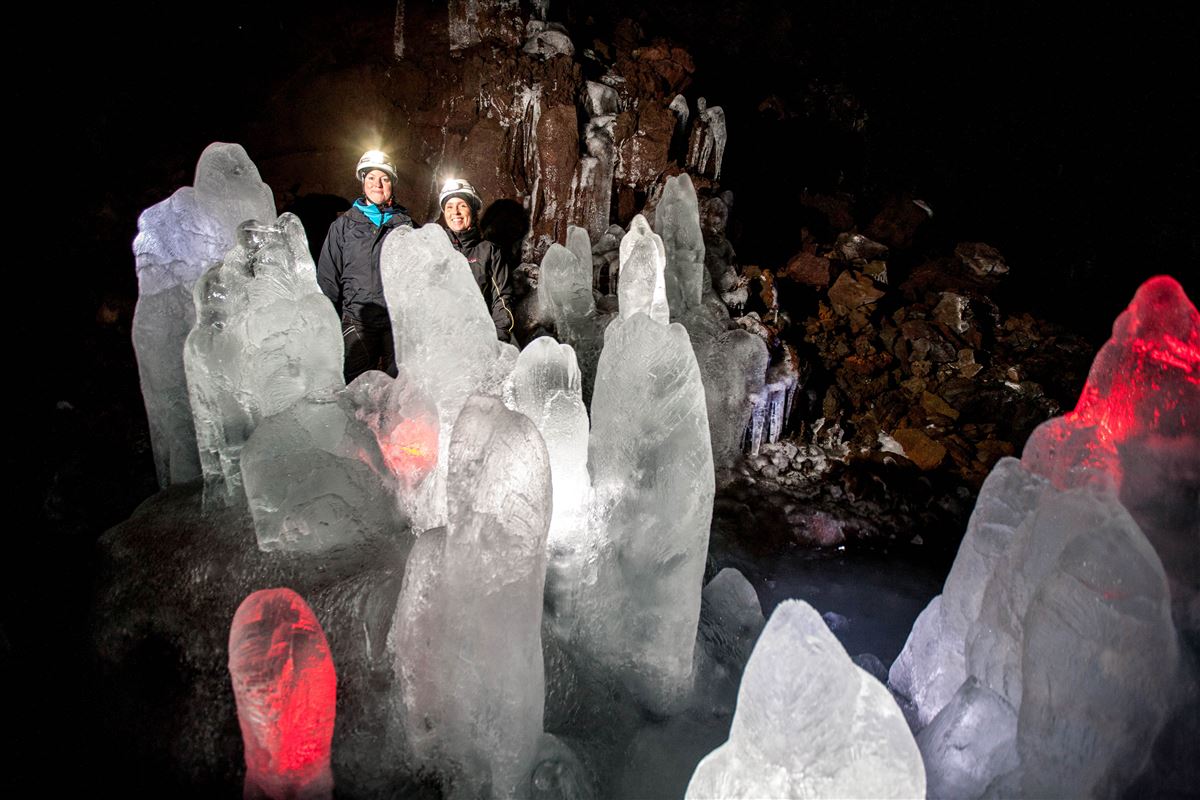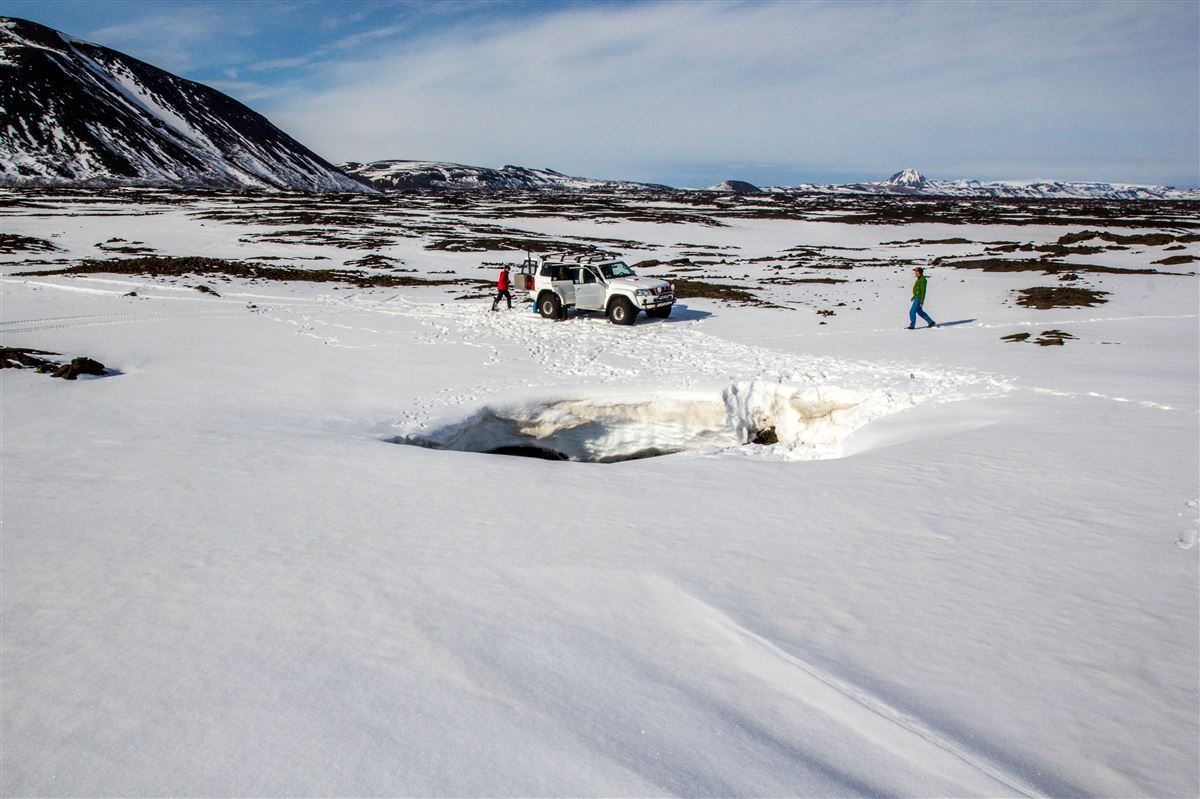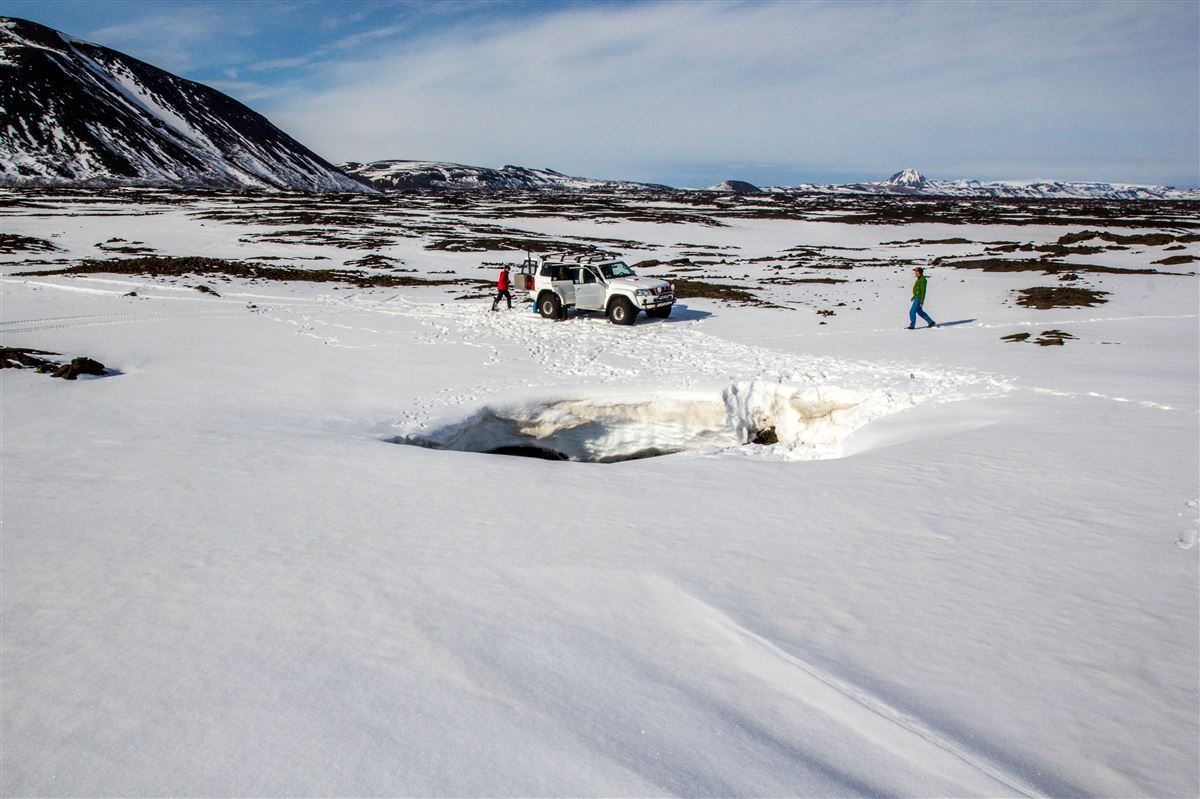 - Fully guided tour- Transportation- Cave exploration equipment; helmet, headlight and rubber boots
- Warm and waterproof clothes- Gloves- Good walking shoes- Water bottle
- This tour is not suitable for young children, people with
claustrophobia or people that are not in reasonable physical condition
- There is ice and water on the floor of the cave and the temperature inside the cave is around 0°C
- Due to weather and/or road conditions we might have longer journey time or cancellation of the tour